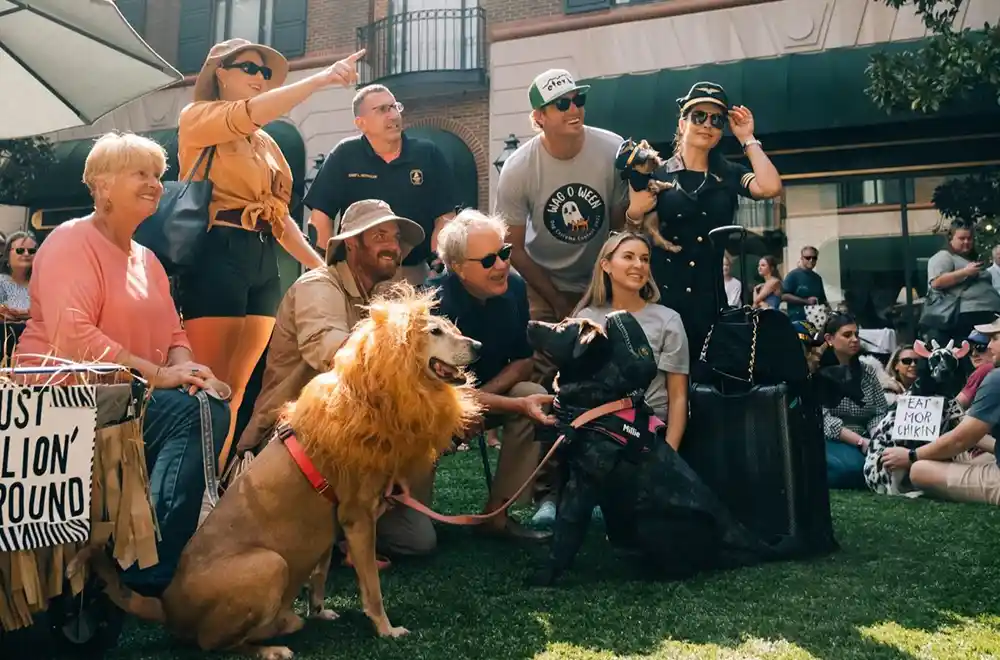 If you're looking for a Halloween event with a twist this fall, treat yourself and a furry best friend to Wagoween, a Halloween costume contest for dogs.
This year's second annual event will be held on Sunday, Oct. 8 at the Charleston Place Hotel on King Street.
Local celebrities, including TV's "Southern Charm" cast members, will choose winners across several categories. In addition to bragging (and barking) rights, top dogs receive great prizes, and every participating pup gets a goody bag.
"I'd heard of Halloween costume contests for dogs in other cities," said Wagoween founder Susan Matthews, an executive board member of the foundation and a Realtor with The Matthews Group of Coldwell Banker Realty. "And since Charlestonians love their dogs, I knew this would be a hit."
Wagoween is organized by the LENS Foundation, the nonprofit fundraiser that supports the Charleston Police Department's K9 unit and serves as a fun community relationship builder. In addition, Wagoween has helped build awareness about how K9 units serve and protect the Charleston communities.
"This event makes an important impact," Matthews said. "Civilian safety and nonviolent outcomes increase when K9 units are involved."
The cost for each K9 unit dog, along with specialized training, care and equipment, can exceed $25,000. After retirement, their human police partner shoulders the financial responsibility. Wagoween proceeds help the LENS Foundation offset these expenses.
"So please register your dog at WagoweenCharleston.com and come and have a good time for a great cause," Mathews added. "The contest is tail 'wagging' fun for everyone."
For more information, please visit wagoweencharleston.com.
By L. C. Leach III