THE GOLDEN 15
The Winning Restaurants Voted by You
The following 15 restaurants, as well as the comments, were submitted by our voters. Categories for Golden Spoons included quality of cuisine, quality of service, ambience, cocktail options and overall value. Congratulations to all winners! We hope you enjoy reading what they had to say about these 15 dining spots as much as we did.
~The Editors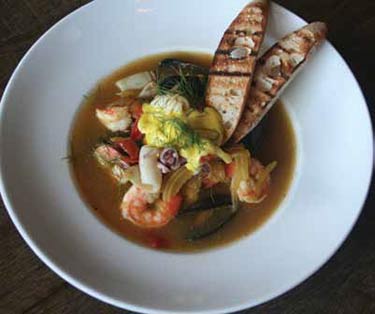 We find ourselves at Bistro Toulouse all the time to enjoy their hanger steak with béarnaise, mussels, escargot and steak frites – to name a few. Brunch is lovely, too, and the desserts are to die for. We are recognized and the staff makes us feel special. What a breath of fresh air for Charleston to have a nice French restaurant!
Bistro Toulouse – 843-216-3434 1220
Ben Sawyer Blvd., Unit 1 • Mount Pleasant
Tuesday-Saturday: 5 p.m.-9:30 p.m.
Sunday: 11 a.m.-3 p.m.
---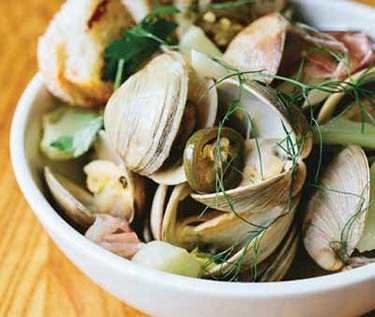 I don't even like sitting at community tables in bar areas, but at The Granary I do. To me, that says a lot about the service and ambience. The food is delicious, and they have a great happy hour. We have convinced many people from West Ashley to visit the restaurant, located in Belle Hall on Long Point Road. We all know what a feat it is to get West Ashley folks to cross the bridge!
The Granary – 843-216-3832 624
Long Point Road • Mount Pleasant
Sunday: 11 a.m.- 2 p.m.
Dinner Monday-Thursday: 5 p.m.-9 p.m.
Friday-Saturday: 5 p.m.-10 p.m.
---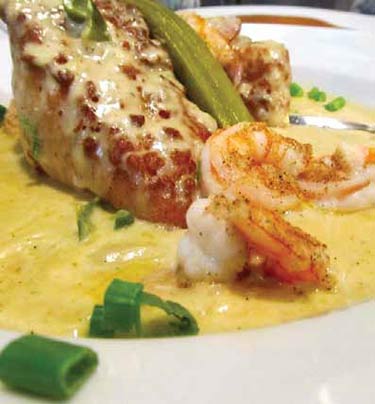 Our experience at Page's is consistently outstanding every single time. We dine there three to four times a month; not only is it a tremendous value, but the teamwork by staff in focusing on the customer experience is unmatched. Courtney, Ashleigh and Chase have done it well in all categories. The food is fresh, delicious and somewhere we take guests without hesitation.
Page's Okra Grill – 843-881-3333
302 Coleman Blvd. • Mount Pleasant
Monday-Friday: 6:30 a.m.-9 p.m.
Saturday: 6:30 a.m.-9 p.m.
Sunday: 8 a.m.-2 p.m.
---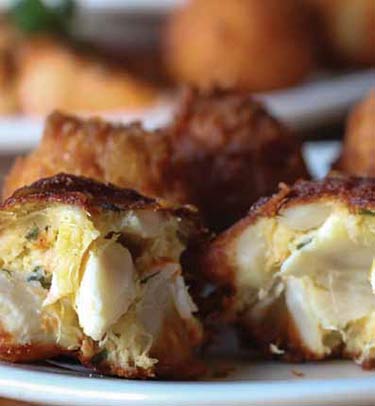 The food is always excellent, the service is great and you get enough food to fill you up and have some left most of the time. Hyman's is a great place to eat, and it's worth waiting for.
Hyman's Seafood – 843-723-6000
215 Meeting St. • Charleston
Weekdays: 11 a.m.-9 p.m. or 9:30 p.m.
Weekends: 11 a.m.-9:30 p.m.
---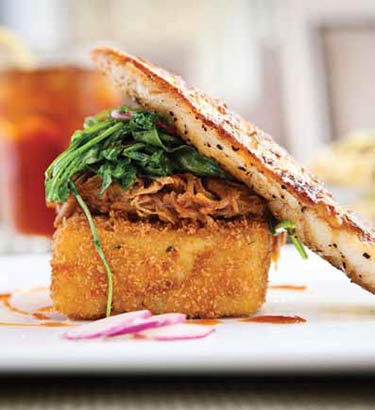 Poogan's Porch was beautiful and had a quaint feeling to it. The staff was so friendly. My waiter, Jack, really was amazing! I asked for advice on what to order, and he went above and beyond on his suggestions! I ordered his suggestions and it was the best food I've ever had! Simply amazing food and wonderful people! Thanks Jack!!!
Poogan's Porch – 843-577-2337
72 Queen St. • Charleston
Monday-Friday: 11:30 a.m.-2:30 p.m.;
5 p.m.-9:30 p.m.
Saturday-Sunday: 9 a.m.-2:30 p.m.
5 p.m.-9:30 p.m.
---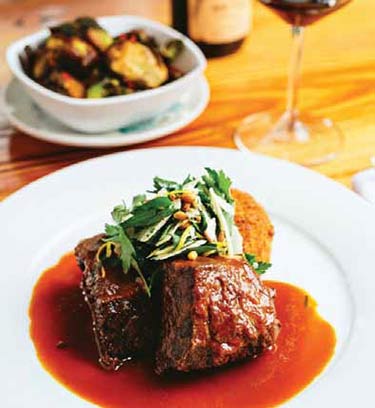 I am not an experienced food critic, but I am Italian and I know good Italian food. Wild Olive has some of the best in Charleston, and with consistency. It has become my favorite place to go. It is friendly, casual and charming. The staff is knowledgeable, pleasant and unobtrusive. A sweet gem among the live oaks of Johns Island!
Wild Olive – 843-737-4177
2867 Maybank Highway • Johns Island
Sunday-Thursday: 5:30 p.m.-10 p.m.
Friday-Saturday: 5:30 p.m.-11 p.m.
---
Service was superb and the food was divine at Hank's. Everyone around us was saying whatever they were eating was the best they've ever had! They had a wine from Aix-en-Provence that you cannot find anywhere on the East Coast except in New York City.
Hank's Seafood Restaurant – 843 -723-3474
10 Hayne St. • Charleston
Sunday-Thursday: 5 p.m.-10:30 p.m.
Friday-Saturday: 5 p.m.-11 p.m.
---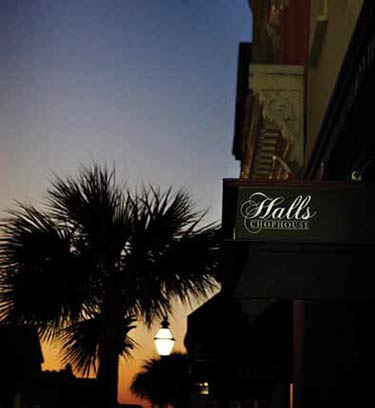 My daughter took me to Halls for my birthday. I was greeted upon arrival by the owner, and we were treated with champagne to celebrate my birthday. Mr. Hall came to our table several times to see how my birthday dinner was going. The food was absolutely amazing. After completing our wonderful meal, I was treated with dessert. Absolutely wonderful experience. It made turning 65 worthwhile!
Halls Chophouse – 843-727-0090
434 King St. • Charleston
Monday- Saturday: 4 p.m.-2 a.m.
Sunday: 10 a.m.- 2 p.m.; 5 p.m.-11 p.m.
---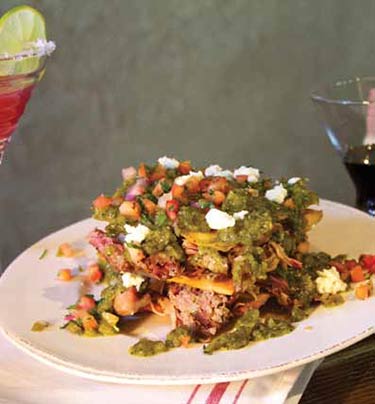 Sol is such a great restaurant, I don't even know where to start. Whether you are going for lunch or dinner, the selection and food are always awesome. Their drink selection is also second to none. Whether you are looking for the best margaritas or a classic wine, there is no other restaurant to choose.
SOL Southwest Kitchen & Tequila Bar – 843-388-4302
1101 Stockade Lane • Mount Pleasant
Sunday: 10 a.m.-11 p.m.
Monday-Wednesday: 11 a.m.-11 p.m.
Thursday-Saturday: 11 a.m.-1:30 a.m.
---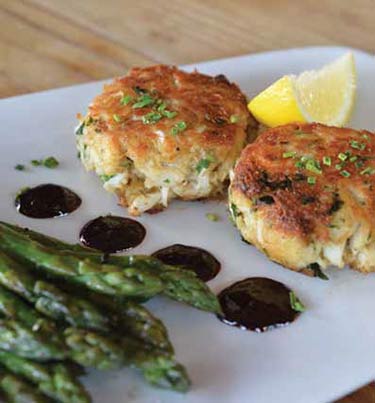 I love most items on the menu at Acme, but I gravitate to the specials with the standbys of collards and grits. I especially like the way the fish is prepared – never overwhelming the variety of character, always complementing its texture and enhancing the flavor with a perfect sauce, and always prepared to perfection. The people who work here always make their customers feel special and welcome.
Acme Lowcountry Kitchen – 843-886-0024
31 J.C. Long Blvd. • Isle of Palms
Breakfast: 8 a.m.-2 p.m. daily
Lunch: 11 a.m.-2 p.m. daily
Dinner: 5 p.m.-10 p.m. daily
---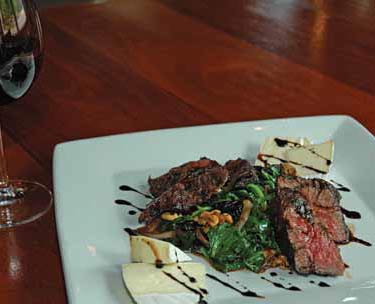 Crave delivers great dishes, well presented, every time; anything on the chef's special menu for the day will delight. My goal is to try every menu item!
Crave Kitchen & Cocktails – 843-884-1177
1968 Riviera Drive • Mount Pleasant
Monday-Thursday: 11 a.m.-10 p.m.
Friday-Saturday: 10 a.m.-11 p.m.
Sunday: 10 a.m.-10 p.m.
---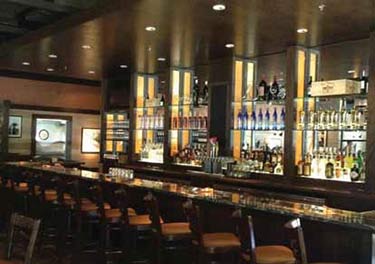 Always great food and service. Never a bad meal at Burtons.
Burtons Grill – 843-606-2590
1875 N. Highway 17 • Mount Pleasant
Monday-Saturday: 11 a.m.-10 p.m.
Sunday: 11 a.m.-9 p.m.
---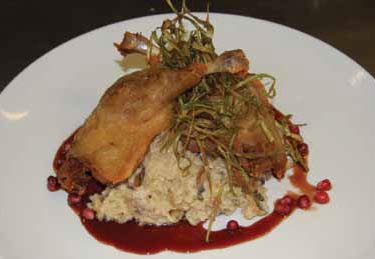 Graze is a hidden gem and one of my favorites! We always have a great eating experience from beginning to end. Wait staff is always super personable and helpful. It's such a delight to have Graze close by!
Graze – 843-606-2493
863 Houston Northcutt Blvd. • Mount Pleasant
115 E. 5th North St. • Summerville
Monday-Thursday: 11 a.m.- 3 p.m.; 5 p.m.-9:30 p.m.
Friday-Saturday: 11 a.m.-3 p.m.; 5 p.m.-10 p.m.
Sunday: 11 a.m.-3 p.m.; 5 p.m.-9 p.m.
---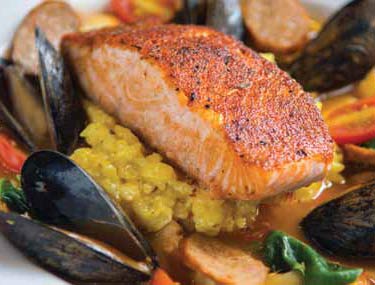 The food at Magnolia's is absolutely wonderful! Fresh and beautifully plated, and the waiters are very knowledgeable.
Magnolia's – 843-577-7771
185 E. Bay St. • Charleston
Monday-Saturday lunch: 11:30 p.m.-3:45 p.m.
Dinner: Nightly from 3:45 p.m.
Brunch: Sunday 10 a.m.- 3:45 p.m.
---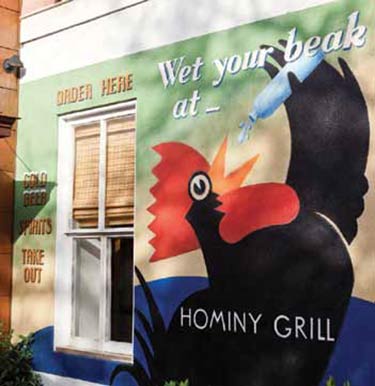 We had just lost our dog and went to Hominy Grill for some comfort food since we hadn't really been eating. It was our first time in. We ordered their Charleston Nasty biscuit and some grits. The food was hot and the fried chicken was so amazing and the grits so creamy, it was like a warm hug from my grandma and the very definition of comfort food. Our server noticed we were down and asked if we were OK. We told her what had happened. She had been warm the entire time, but she went back to the kitchen and brought us two of their homemade chocolate puddings. We have always had great food and great service, and I always think of the kindness and hospitality we were shown at Hominy that day. When I order the pudding now, I always feel a little warm spot in my heart, and it makes me feel like it's a little visit from our fur baby, who has always enjoyed all the wonderful spots we love to eat with him. (He personally loved Okra Grill and Andolini's on Coleman!)
Hominy Grill – 843-937-0930
207 Rutledge Ave. • Charleston
Monday-Friday: 7:30 a.m.-9 p.m.
Saturday: 9 a.m.-9 p.m.
Sunday: 9 a.m.-3 p.m.
---