Honor Them in This Year's Favorite Moms and Dads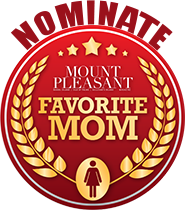 Nominate Favorite Moms
Opens in new window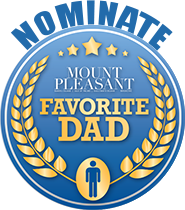 Nominate Favorite Dads
Opens in new window
---
Much like the tradition in our society of becoming a parent, showcasing awesome moms and dads around East Cooper has become a tradition for the staff at Mount Pleasant Magazine. Eschewing the word "best" – there's no such thing as the "best" mom or dad. … Right? We prefer "favorite," and we love having readers tell us about not only their own mothers and fathers but also about the outstanding parents they know in the community, all who make up the village it takes to raise a child.
Since the "Favorite Moms and Dads" feature began in 2014, we have had stepparents nominated by stepchildren, sitters nominated by clients, neighbors nominated by neighbors and so much more. We've chuckled at a few entries and shed a tear at others. Our readers are honest with their submissions, and our other readers love hearing about the families that make East Cooper the great place it is.
If you've never honored a mother or father in your family or your inner circle, this year is another chance to show the world why they're a rock-star parent. Tell us all about that person online at www.MPfavoriteDads.com or www.MPfavoriteMoms.com. It only takes a few words of gratitude and respect, plus a fun photo or two, and your nominee could end up in the pages of Mount Pleasant Magazine's May/June issue!