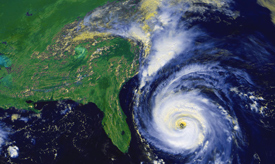 Will you be able to rebuild if your home or business is damaged or destroyed by a fire? How long will it take you to bounce back if you are wiped out by a flood or hammered by a hurricane? Will you recover quickly from the losses you suffer from vandalism or theft?
You might be unpleasantly surprised more than once if tragedy strikes where you live or work – first by the brutal force of Mother Nature and later by the realization that you are unprepared to do anything but accept whatever compensation your insurance company offers. You can avoid this problem by hiring a public insurance adjuster, a person with the knowledge and experience to help you obtain the most favorable settlement possible – someone who represents you and not your insurance company.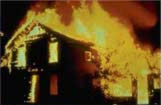 "We serve as an advocate for the policyholder, but it's important to remember that the policyholder controls the settlement. We advise and assist," said Bruce Horowitz, president of AJR Insurance Consultants, Inc., which has been serving South Carolina homeowners and businessmen since 2005.
In addition to estimating how much damage has been done, AJR also helps file the paperwork to complete the claim and negotiates with the insurance company. AJR charges its clients a percentage of the settlement, typically around 10 percent.
Horowitz can offer his clients the advantages of a wealth of training and more than a quarter of a century as a public insurance adjuster. He and his wife, Stacy, who serves as vice president of AJR, moved their family to Mount Pleasant following Bruce's lengthy career with one of the largest and oldest public insurance adjustment firms in the Philadelphia area.
Stacy, who handles marketing and accounting for AJR, has another important job that is critical for the property owner – determining exactly what was lost or damaged.
"We take hundreds or sometimes even thousands of pictures," she explained. "We document everything, then we send it to the client for approval."
Bruce Horowitz cautioned homeowners and businessmen to hire only public insurance adjusters who are licensed by the states where they do business. Besides South Carolina, Horowitz is licensed in North Carolina, Florida, Louisiana, Tennessee, Florida, New Jersey and Delaware. He pointed out, however, that 95 percent of his business is with residents of the Palmetto State.
AJR is unique in South Carolina because the company is the only member of the National Association of Public Insurance Adjusters with an office in the state. NAPIA is a 60-year-old organization that sets standards for the industry and offers its members educational opportunities and certification in various aspects of the business.

To find out more about how AJR Insurance Consultants, Inc. can help you recover from a natural disaster or other property loss by helping you obtain an equitable settlement from your insurance company, call (843) 388-9227, email [email protected] or visit: www.ajrinsurance.com.
Marketing Content