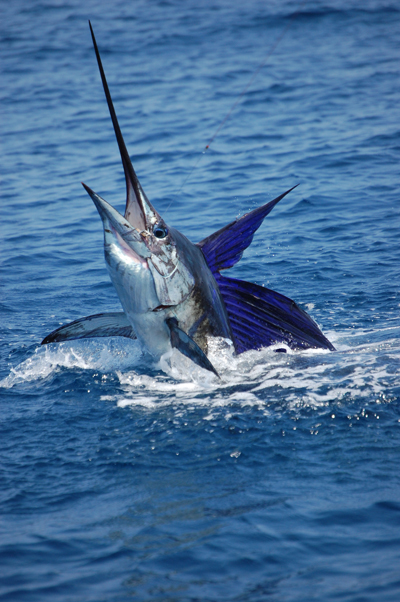 "We are one of the bigger suppliers in the country for offshore supplies and bait shipping," said Jeremy Burnham, a partner in the business, which is located in Mount Pleasant.
Seasoned sportsmen and sportswomen will appreciate Atlantic Game and Tackle's the-top-of-the-line products and knowledgeable associates.
"We know our sport, and we know what our customers want, which is why we offer only first-rate products at a fair price. We share our customers' passion for sport and for quality sporting goods," Burnham explained.
Atlantic Game and Tackle is the largest offshore fishing, hunting and archery outfitter within 60 miles of Charleston.
"We specialize in all offshore fishing, from the coastlines of North Carolina to Florida, and we ship to places like Costa Rica and Panama," Burnham pointed out. "With South Carolina having a great fishing for dolphin, sailfish, blue marlin and grouper, we stay pretty busy with fishing supplies year-round."
Shimano, Penn and Black Bart lures are just a small sampling of the large array of fishing supplies offered at Atlantic Game and Tackle.
With more than 20 years of experience rigging lures and equipping boats, the company offers custom lures and tackle made in-store, bait, terminal, rod and reel rigging and full boat rigging.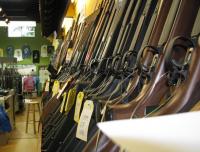 Specializing in saltwater tournament fishing, equipment and bait for charter fishing boats, Atlantic Game and Tackle will sell in bulk. And if, for instance, you remember at 3 a.m. that you forgot your bait, an associate will meet you at the store to provide everything you need to complete your fishing trip.
Atlantic Game and Tackle is more than a fishing supply store. Deer and duck hunting, two popular outdoor sports in the Lowcountry, are another of the company's specialties.
"We sell everything you could possibly need for your hunting outings," said Burnham. "We have weapons, ammunition, deer corn, stands, all types of cameras – including infrared and motion sensor – and archery supplies. We even have a 30-yard indoor archery range. We're the only archery store for 35 miles."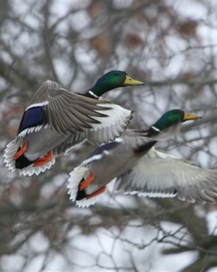 Atlantic Game and Tackle carries archery products from top manufactures such as Mathews, Hoyt and BowTech, and apparel from Under Armour, Drake Waterfowl and Avery. Pistol and rifle enthusiasts will be familiar with names such as Beretta, Benelli, Browning, Glock and Ruger; Atlantic Game and Tackle has these products and many others in its extensive inventory.
There is a simple reason why Atlantic Game and Tackle is the largest offshore, hunting and archery outfitter in the Lowcountry.
"We know the outdoors because we go outdoors,"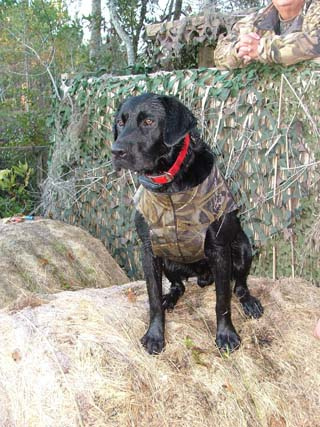 said Burnham. "We are here to help beginners, and we welcome questions to help get you started on the right foot. Our caliber of products, knowledge and service is for the true sportsman or sportswoman who wants nothing but the best to enhance their sport."
Atlantic Game and Tackle services sporting equipment in the Midlands, across the state of South Carolina and beyond.
"Everything we sell, we use ourselves," said Burnham. "That's why everything is top-of-the-line."
If you are interested in offshore fishing, archery or hunting or you just want to see how big Atlantic Game and Tackle really is, find more information at www.atlanticgameandtackle.com/ or by calling (843) 881-6900. Atlantic Game and Tackle is located at 675-B Johnnie Dodds Blvd. in Mount Pleasant.
Marketing Content