For ladies wishing to be transformed into princesses, Jean Wellmon is a fairy godmother, ready to wave her wand and let the magic begin.
Wellmon, of Jean's Bridal in Mount Pleasant's Lafayette Village, has been dressing up the Lowcountry since 1974. She began with a simple shop, fabric and a sewing needle. Later, she began selling ready-to-wear clothing. Still, Wellmon wanted something different.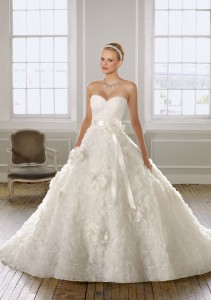 "I decided, 'Let's try the bridal,' " she recalled. "So I tried the bridal and I love it."
Wellmon especially enjoys being part of a bride's excitement and experiencing her joy.
"It's just that it's happy," Wellmon smiled. "Most of the time the brides are very happy. They're very excited."
Brides visiting Jean's Bridal have two floors of elegance to peruse. The dress floor is a large, open space with rack upon rack of gown after gown. Women are certainly welcome to dive into the white plenitude, but Jean's Bridal staff hopes to guide them along.
"We pride ourselves on being customer service oriented," Wellmon explained. "We want to find out from the bride what she is looking for, when the wedding is, where she's getting married and some little personal things."
"Most of the time, [brides] are just excited. They are kind of a nervous excited. When they put that initial, first wedding gown on, it's like their heart is pounding out of their body," she added.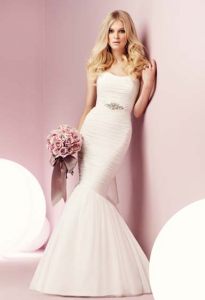 Jean's Bridal offers prices from $400 to $1,500. Designers include Alvina Valenta, Casablanca, Jasmine, Marissa, Mikaella, Mori Lee, Paloma Blanca and Watters.
The shops features sizes 2 to 20 in a variety of styles and colors to suit varying body types and skin tones.
"We try to give them that individual attention," said Wellmon. "We try to help them. We try to pull gowns that we think will look nice on them. We try to help them choose the color, something that's best suited for their skin."
Bridesmaids and mothers of the bride and groom also may join in on the fun. Dresses, unique and in a wide range of styles and colors, go beyond typical wedding attire. Jean's offers cocktail and party dresses suited for all types of Lowcountry galas, and even off-the-rack purchases are out of the ordinary.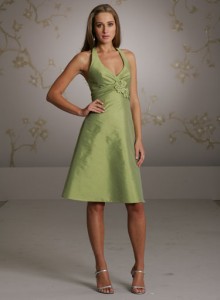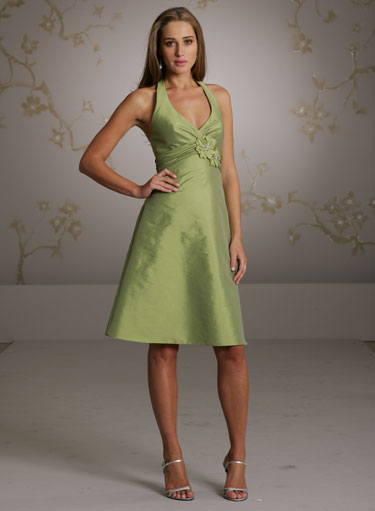 "For the most part, we try to only have one of a kind. So if you buy something here, you shouldn't find it [at another store.] We try to be selective as to what we choose," Wellmon explained.
Dress shoppers receive the same attention as brides.
"We want them to have that one-on-one. We want them to have a good experience," Wellmon said.
The shop also offers an extensive collection of jewelry – pearls, rhinestones and crystals – plus shoes, veils and headpieces, as well as gifts such as photo frames, napkin holders, luggage tags, wine glasses and stoppers, linen towels and soaps.
Jean's Bridal employs an on-site seamstress.
For more information and a sampling of dresses, visit
www.jeansbridalcharleston.com/
By Amy Kehm