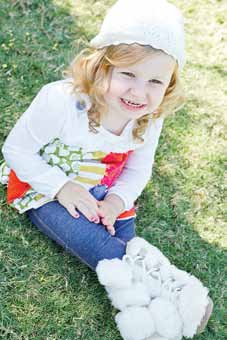 Fashion in the south Carolina lowCountry knows no bounds. On any given day, you'll see locals and visitors alike in shorts and flip-flops, and seersucker suits – and that's during the winter months.
Our weather is consistently pleasant, but occasionally the thermometer turns south. When it does, we adapt to cold mornings and warmer, sunny days by dressing in layers and peeling them off, one by one, as the day wears on. We tend to shy away from muted shades, instead boasting bright colors. Denim is a staple for both genders, while females lean toward patterns of plaid, checks and paisleys.
The weather was Mount Pleasant pretty, with typically mild temperatures. Not far away, snow showers were expected in parts of North Carolina. South of the border, many parents, several retailers, a professional stylist and a professional photographer were on hand to maneuver several young children through their first fashion photo shoot at Memorial Waterfront Park.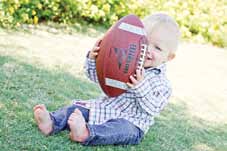 "I felt all of the children were wonderful, and I believe that the camera most definitely captured their beauty and spirit," said Kayla Jones of Kayla Jones Photography.
We at Mount Pleasant Magazine couldn't agree more and shared the fun of playing dress-up.
"The children were just adorable, and everyone had a fantastic attitude," said Margaret Ann Michels, editor of Mount Pleasant Magazine. "We had a great variety of styles that the kids really liked."
Martha Walters, owner of Blush and a participating retailer, understands the cohesiveness between the children and the clothing.
"When our (young) customers step out of the dressing room, we can tell right away if the clothing works. The biggest mistake parents make is purchasing clothing that is to their tastes instead of to their children's tastes. Clothes chosen by the parents typically hang in the closet without ever having the tags taken off," she said.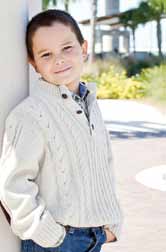 Angels and Rascals, The Ragamuffin Shop, Southern Belles, Shoe La La and The Oops! Co. also participated, providing clothing and footwear for the models.
"I love the corduroy pants because they are soft and comfortable," said Exsteven Scott, the oldest model on set, referring to the pants supplied by Southern Belles. "They remind me of the '70s, and I normally wouldn't have picked something like this, but I definitely want to take these pants home."
Owen Wilkes, a student at Mount Pleasant Academy, didn't want to give up his John Deere boots supplied by Shoe La La.
"They are amazing and they fit great," he said.
The younger models expressed their opinions through laughter, dance and smiles.
"We are calling the store right now to see about purchasing several of these outfits," said the parents of Liza and Lucas Leilich, who were photographed in clothes supplied by Angels and Rascals, proving that twice owned can be just as fabulous as being the first owner.
The fashion shoot would not have been complete without the efforts of the very patient Monica Fernandez of Vanity Salon in Mount Pleasant.
"Many of our clients at the salon are children, and today all of the children were enjoying being part of the activity. It was fun watching them show off for the camera," she remarked.
To see more photographs from the Layers of Cuteness Children's Photo Shoot, click here to visit them in the Web Extras section.