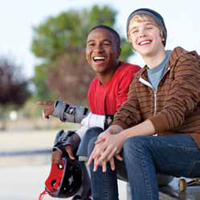 A knowledgeable and experienced orthodontist can help you sport a winning smile, a wonderful attribute in childhood and later in life as well. The same treatment will make you smile for a variety of other health reasons because a bad bite also affects the way you chew and clean your teeth.
According to the American Association of Orthodontists, a malocclusion, improper positioning of the teeth and jaw, can lead to other problems, including tooth decay, gum disease, accidental chipping and speech impediments.
Mount Pleasant orthodontist Dr. Lee Hershon pointed out that it's never too early to start thinking about the alignment of your child's teeth. He said parents who don't seek orthodontic treatment until their children are older than 7 might be missing a growth opportunity which avoids extractions.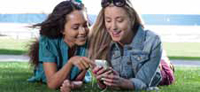 Dr. Hershon said that, in most cases, by the age of 7, the child's first molars appear, giving an orthodontist the opportunity to evaluate the relationship among all the teeth. The AAO agrees, recommending that children should see an orthodontist at the first sign of problems or, at the latest, before they turn 7. Early treatment, Dr. Hershon said, "ensures the best result and the least amount of time and expense."
Once they reach their early teen years, youngsters can solve the problems caused by crooked teeth without saying goodbye to their favorite foods or being concerned about participating on athletic teams or playing musical instruments. By the time they reach the age of 11 or 12, when most of their adult teeth have appeared, they can take advantage of Invisalign, clear, near-invisible aligners made of flexible biomedical plastic. The aligners must be worn for at least 20 hours each day, but they can be easily removed for eating, brushing, flossing and participating in sports and other activities. For many teens, traditional metal braces are a relic of the past.
Dr. Hershon, an orthodontist for over 35 years, has provided Invisalign treatment to more than 300 patients in the past eight years. He said they are no more expensive than metal braces.
"We fee Invisalign so it is available to everyone," Dr. Hershon commented. "And unlike traditional braces, Invisalign requires no emergency visits."
He explained that he uses photographs, X-rays and impressions to make a series of clear plastic aligners designed specifically for each patient. The patient wears each aligner for two weeks, then moves on to the next set. Since he provides four sets at a time, patients return to his office only once every eight weeks. Patients usually require between 20 and 30 sets of aligners.
Dr. Hershon, a graduate of Rutgers University, the University of Maryland School of Dentistry and the Harvard School of Dental Medicine, has served on the faculty at Harvard and the Medical College of Virginia and is now an associate clinical professor at the Medical University of South Carolina in Charleston. He is a Premier Provider in the Invisalign and Invisalign Teen techniques and is also a boarded specialist in orthodontics and dentofacial orthopedics.
For more information about orthodontic treatment for children, teens and adults, contact Dr. Hershon at (843) 881-9514 or visit www.hershonorthodontics.com.

Marketing Content