Born to missionary parents in Zaire, Africa, Chris developed a passion for photography in high-school. By 10th grade, he was winning awards. He continued to study the craft in college, receiving his photography degree from the New York Institute of Photography.
"Being a photographer is who I am, not what I do," says Chris.
Cami obtained her commercial photography degree from the Ohio Institute of Photography and Technology (OIPT). She worked as a lab technician and manager for several photography studios.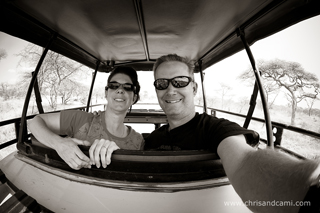 In 1994, Chris and Cami were pursuing separate photographic careers when a chance encounter brought them together. What began as a professional relationship soon turned into a lifetime partnership.
Chris and Cami moved to Charleston, South Carolina and now run a successful studio in the historic seaside town.
Wedding photography is one of their passions. Their style and approach is cinematic in scope: establishing shots, character development, relationships, expressions, a glance, an embrace. No moment is insignificant. It all comes together to tell the story of a couple's special day.
Chris and Cami love to travel and have photographed destination weddings, wildlife and travel locations around the globe in places such as South America, The Caribbean, Europe, Australia and Africa.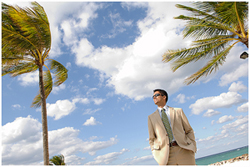 They have photographed politicians, celebrities, gold medalists, sports superstars and business leaders including former President George Bush, Steve Harvey, Pete Sampras, Serena Williams, the CEO of GE and the president of Crayon.
Their work has been featured in publications such as Family Circle Magazine, Sports Illustrated, Charleston Magazine and Tennis Magazine. In 2011, they shot the cover article about Mayor Billy Swails for the Mount Pleasant Magazine Premier Edition.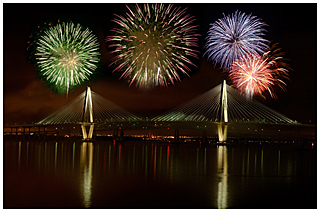 Not only is Chris a passionate photographer, but he imbues that passion to others who are interested in pursuing photography as a hobby or profession. His popular "Lightbending 411" workshops in destinations like Denver, Greenville and Maine are routinely sold out. And his private mentor sessions – designed for photographers looking to take their artistry to the next level – have been enjoyed by professionals from as far away as Ohio.
Chris and Cami also team up to lead Global Photo Adventures to exotic locations like St. Thomas, Costa Rica, Romania and Tanzania.
For more information about Chris & Cami Photography, visit www.chrisandcami.com.
Marketing Content