Residents of Mount Pleasant, S.C., tend to believe their town is unique, and, in many respects, it is. By the same token, a quick scan of U.S. geography reveals there are numerous other Mount Pleasants scattered across America.
In an attempt to discover the similarities and differences among these like-named towns, Mount Pleasant Magazine has begun reaching out to their municipal officials.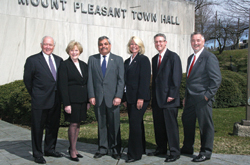 Our first call was easy to make. I grew up in Westchester County, where a Mount Pleasant is nestled among the rolling hills between the Kensico Reservoir, which supplies much of the water to New York City, and the Hudson River.
As a cub reporter many moons ago, I spent a fair amount of time in Mount Pleasant and its villages, covering government and other activities. I spent more than a fair amount of time in the town's many fine watering holes, but that's a story for another day.
Mount Pleasant, N.Y., is somewhat smaller than our town – around 44,000 residents. Like our Mount Pleasant, it is largely residential, with no heavy industry or manufacturing but several corporate offices. Surprisingly, it is older than its South Carolina namesake, having been founded in the 1780s. We've been incorporated since 1837.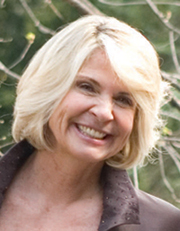 The town's chief executive is a supervisor; Joan A. Maybury currently holds that office. Her background is considerably different from that of our mayor's; she grew up in New York City's Riverdale section, earning her bachelor's degree from the College of Mount Saint Vincent and a master of science and professional diploma in administration from Manhattan College.
She had never lived in a house – much less in the country – until her family moved to Mount Pleasant some 27 years ago, where she began her career as a teacher.
"It was wonderful," she said. "There was grass and dogs and all that."
"Our Mount Pleasant sounds a lot like yours," she added. "People love their community. They take roots. They join churches and participate in their schools. They have a real sense of neighborhoods."
In 1992, Maybury was asked to run for the town board; she did and she won, serving while still working as a teacher and as the mother of three girls. She became supervisor 18 months ago when the person who held the position for 20 years left to join the county executive's office.
In an unexpected development, Maybury revealed that she is actually quite familiar with Mount Pleasant, S.C., because of our nationally recognized Medal of Honor Museum. Town Hall in Mount Pleasant, N.Y., has three Medals of Honor in a special case in its lobby. The town obtained them through the efforts of an American Legion commander "who worked tirelessly to get them." A monument outside the building lists the names of New York residents who earned the medal.
Asked if she is ever kidded about her last name, sort of a homonym of one of television's most famous Southern towns, the supervisor good-naturedly observed that her surname "is often misspelled, so it comes out like Andy Griffiths' fictional hometown."
She confessed that one day she might like to move to Dixie. "Our Mount Pleasant is not a retirement area. Most of our citizens are local business people or commuters to New York City. But I've noticed that a significant number of our residents with the wherewithal to do so have pulled up stakes and moved south to avoid New York's high real estate prices and taxes."
Told she would always be welcome to visit her sister city and the Medal of Honor Museum aboard the USS Yorktown, the supervisor said that sounded like an excellent idea. And, having read an article about our Mount Pleasant's chief executive, she added, "I'd like to meet your Mayor Billy Swails. He seems like a really fine fellow."