Of the more than 1,700 breweries in the United States, better than 95 percent are small, independent craft brewers known for their business innovation and their passion for brewing full-flavored beer. While overall U.S. beer sales were down 1 percent by volume in 2010, craft beer sales were up 11 percent.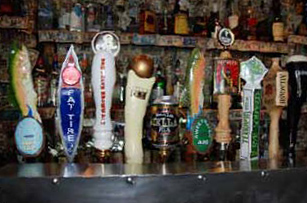 In fact, whether they know it or not, most Americans live within 10 miles of a brewery. As of 2011, the Charleston area boasts of four operational craft breweries with one of them located in Mount Pleasant.
Palmetto Brewing Company took its name from a brewery that operated in Charleston from before the Civil War until the early 1900s. At its Huger Street location, the company now brews four beers for its loyal customers in the Charleston and Hilton Head areas.
Coast Brewing Company is a small, family-owned brewery in North Charleston. Its motto, "We brew beer we want to drink, and tastes are ever changing and evolving," seems to sum up the entire craft beer movement.
The owners at Westbrook Brewing Co. in Mount Pleasant like to experiment. Their White Thai is a different take on traditional Belgian witbier, using unique ginger root and fresh lemon grass flavorings. They also are trying red wine barrels and whiskey barrels.
Like many craft beer brewers, Joel Carl's interest grew from using home brewing kits. The owner of Charleston Pedicab, he built a brewing stand one winter from leftover bike parts, and the idea for Holy City Brewery was born. The North Charleston location is the newest to begin production.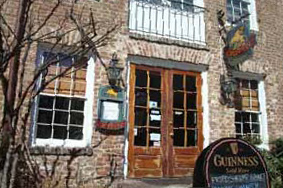 A great place to try craft beers from local breweries and from across America is The Griffon, established in 1995 as a traditional English pub. Owners Scott London and Dan Wenz got into the bar business at the right time. A longtime patron and a long-term employee, they purchased The Griffon in 2008, just as the craft beer phenomenon was taking off.
In May 2007, a change in South Carolina law allowed bars to serve beer with a higher alcohol content, now up to 14 percent. London explained the impact of the legislation: "It opened the door for South Carolina bars and restaurants to import from smaller breweries that are experimenting more, not just with alcohol content but also with flavor."
At first, bar patrons wanted to try high gravity beers, those with the highest alcohol content. According to Wenz, "They started to realize that the new selections weren't really about high alcohol content but about taste. They started to get interested as new flavors were introduced."
At The Griffon, where Wenz changes out four or five taps each week, two or three of the 15 taps are reserved for local beer. Since small breweries usually brew small batches, The Griffon often carries a beer that isn't available anywhere else locally.
Located in a historic building with a tradition of housing a tavern or bar, The Griffon is a cozy neighborhood pub, its walls papered with dollar bills pinned up by patrons. The great food and ever-changing selection of unique beers make it the perfect place to take a break from Charleston sightseeing. It's a great traveler's stop and a craft beer lover's paradise.
The Griffon is located at 18 Vendue Range, one block off East Bay in Charleston's Historic District. For more information, visit www.griffoncharleston.com or check out The Griffon on Facebook.
Marketing Content