From May to November of 2011, in quiet residential areas and other spots around Mount Pleasant, a dedicated group of talented locals was gathering regularly, often at night, to exercise their craft.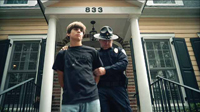 These filmmakers, actors and crew members met at locations including a Belle Hall neighborhood, houses in Park West and Hamlin Plantation, U.S. Highway 17 and Pitt Street Pharmacy. By the time shooting ended, the Reserve Productions' film incorporated 23 actors, 27 primary crew members, 55 extras, three horses and one "really hard to work with" cat.
Reserve Productions is named so because it is a side job for Wayne Capps and Matt Slechter, who work full-time in public relations and media buying, respectively.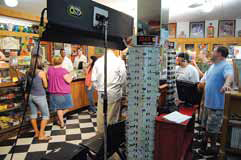 The production company's first feature, "Documenting the Grey Man," is a docudrama horror movie shot in 2010 as if it were footage recovered from a ghost-hunting expedition. Filmed at Wedge Plantation in McClellanville and various Mount Pleasant locations and using mostly local talent, the movie will be released on DVD in the Spring of 2012.
According to Capps, after completing their first horror movie, he and Slechter knew they wanted to make another, but not a docudrama. They wanted "a real no-kidding-scary horror movie." The script concept came from a conversation about what most frightened the filmmakers when they were children – things they believed could really happen.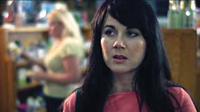 Exploring the concept that the physical body and soul can function on different planes of existence, their second movie features all local talent. Angie Barnes plays Catherine Thompson, and Richard Fister is her husband, Steve. The couple is just moving to the neighborhood. Wando High School student Landon Fister plays Christian, the unusual kid next door. The film also stars Storm Smith and Michael Whaley.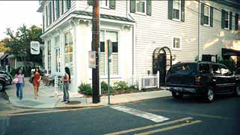 "There are a lot of talented people here in Charleston," said Capps. "We like working with the local film community, and we like making movies and putting good projects together."
Capps wrote the script with David Abrams, who co-produced with Slechter. Directed by Capps and with Slechter as director of photography, "The Ripping" is probably too scary for children like the two men were when they were afraid of the type of phenomenon it depicts. Below is a peek at the script; read it to see if it's too scary for you.
If you want to know the answer to the question at the end of the excerpt, you'll have to see the movie.
For more information and the movie's release date when announced, visit www.reserveproductions.com.