For Jason Mikell, being a lawyer is about giving his clients his full attention and helping them through a difficult time in their lives.
Those values aren't something Mikell learned in law school at the University of South Carolina. They are the product of "the way my parents raised me," he said.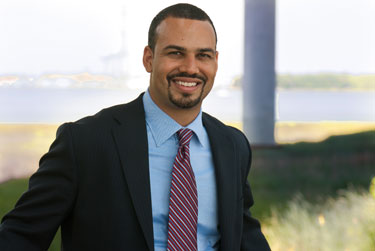 He gives his clients 100 percent of his attention – whether it's a minor traffic offense or a serious felony charge.
Mikell Law Firm focuses on criminal defense and DUI – areas where he feels he can help people the most. In his DUI cases, he sees people of all ages and backgrounds. Unsure about what to expect, they look to Mikell for guidance.
"No two people have the same set of facts," he said. "Cases turn on the facts, and cases can turn on the law. I look at the case and what may have happened and try to get them to a better place than where they are."
Mikell has a reputation as a fighter and as a compassionate individual who always puts his clients' needs first.
He finds that people want more than anything to have someone who is reliable and can answer their questions. And while Mikell is supportive, he's not unrealistic. He's straight with his clients, giving them his best assessment of possible outcomes – even if it's not what they want to hear.
Born and raised in Charleston, Mikell started his practice in Mount Pleasant three years ago, ready for a change from the Charleston County Public Defender's Office. The experience prepared Mikell for his eventual leap into private practice.
"It gave me the foundation for the work I do now," Mikell said. "I'm still responsible for helping people in the same way – people who've never been in trouble before. It can affect the rest of their life."
After five years as a public defender, Mikell said he wanted to broaden his reach in the Lowcountry.
"Now I'm all over the community and not limited to one courtroom on Broad Street," he pointed out.
Mikell is defined by his zealous advocacy and gives his clients a fair fight, whether in front of a jury or around a conference room table. Regardless of the situation, he is drawing on his upbringing, his personality and his legal expertise to give clients his very best. He even hands out his cell phone number so clients know they can reach him at any time.
"When people hire me, they can talk to me," he said. "These matters are serious and can affect their life. It's second nature for me to understand those feelings and try to make people feel better and answer their questions."
The Mikell Law Firm is located at 321 Wingo Way, Suite 201, in Mount Pleasant. For further information, call (843) 849-1615 or visit www.MikellFirm.com.