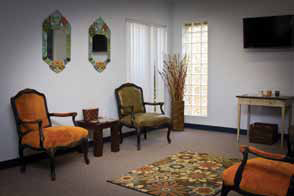 The Waiting area at hearing Works, LLC feels more like a living room than a medical office. There are no hard plastic chairs or sterile white walls. The décor is a reflection not only of Jennifer Bonner's personal taste but of her professional style as well. She's intent on making her patients feel comfortable and relaxed.
My goal and passion in audiology is truly to give patients time and a setting where they feel comfortable and don't feel rushed," she said.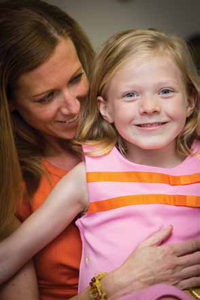 Bonner, who opened Hearing Works last December, specializes in hearing tests and hearing aids for adults and children. Getting a hearing aid isn't like getting a pair of glasses, which usually has a fairly short adjustment period.
Being fitted for a hearing aid is an evolving process, with patients returning to her office to have settings tweaked or to have the device reprogrammed. Bonner takes the time and effort to ensure that patients understand the process and what to expect.
"Hearing aids are expensive and not covered by most insurance, so I want to devote time to answering their questions so they have realistic expectations," she said.
Part of that adjustment includes involving family members and close friends in the process. Bonner encourages patients to bring in someone who can be part of the fitting and understands what's entailed in the hearing aid fitting and the adjustment period that follows.
Just because someone has a hearing aid doesn't mean others can talk to them from another room and expect them to hear perfectly, she said.
"The brain has to process new sounds," Bonner explained. "So there's a transition and a period of adjustment."
A large part of Bonner's work is educating patients on the latest advances in hearing aid technology. The most popular is something called the "receiver in the ear," a small device that fits inside the ear and is barely visible.
But despite the fact the hearing aids themselves are less obvious, Bonner has noticed over the last few years that patients have become less concerned about appearance and simply want to hear well again. Some people think they've been living with hearing loss for so long that they can't be helped, but, while they might notice an extended adjustment period, it's not too late for hearing aids.
"Patients still feel a lot of unknown about hearing aids – what they can and can't do," she said. "I just encourage them to have their hearing evaluated and then look at the ways we can try to improve it."
Hearing Works is located at 454 W. Coleman Blvd., Suite 2B, in Mount Pleasant. For more information, call (843) 284-8618.
Photography by Jason Bennett