I'ON, Mount Pleasant, SC: Coralberry Cottage – Interior Design
The cottage in this interior design shop's name is country, English, beach, Mediterranean and cozy. Owners and designers Liz Baker and Melissa Hempstead opened the business because they lamented the fact that this style of décor was unavailable in the Charleston area when they first met while designing Melissa's home on Daniel Island.
Several children and one divorce wiser, the two women joined forces to find and furnish a new home for Melissa in the I'On neighborhood in Mount Pleasant. They bonded over the imported furnishings and accessories from up North and across the pond, sourced some items from Southern artisans and discovered they enjoyed the same style – and that they both secretly desired to open an interior design store to help Lowcountry homeowners find the pieces that Liz and Melissa had worked so hard to locate.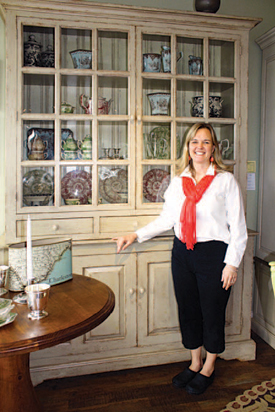 Liz Baker is an architect with a degree from Clemson University. Originally from Florida, she made her way to Charleston through Clemson's semester at the College of Charleston program. After a few years in Atlanta, Liz and her husband returned in 2001, when he was hired as a tennis pro at the Family Circle Tennis Center. In 2007, Liz started her own architecture firm, Translations Design. She also has a Realtor's license.
Liz still practices architecture and designs custom furniture for Coralberry Cottage clients. If you see a piece you like in the showroom but need it shorter and a bit deeper to accommodate your home, Liz can draw up the blueprints, show you the final design and order it from one of her sustainable Southern pine furniture makers in the Georgia mountains.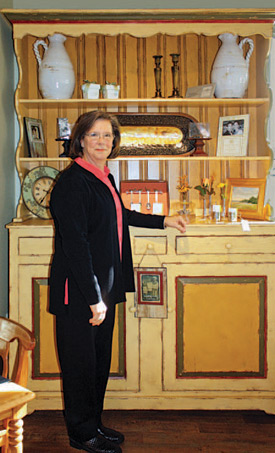 Melissa Hempstead hails from the North, growing up in New England and falling in love with English-themed cottages during summers in Rhode Island. After living in New Orleans, Kiawah, Daniel Island and I'On, she has a good feel for Southern waterfront style. Full-time residents, vacation renters and retirees alike are seeking a non-resort area that offers the culture, nice weather, architecture, marsh, proximity to the beach and outdoor living for which Mount Pleasant is known.
Within the walls of Coralberry Cottage, shoppers find everything they need to create their own sanctuary of gracious comfort. The showroom features only 1 percent of all that Coralberry Cottage has to offer. Each piece represents a line available from a specific supplier. The sizes, colors, finishes and dimensions may all be changed to suit your design.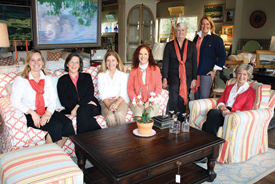 Liz, Melissa and their team are happy to lead you through all of the decisions to create your own cottage, whether it's a bedroom sanctuary, a country kitchen or an entire home.
For more information, visit www.CoralberryCottage.com.
Marketing Content