On Jan. 1, 2012, at 5:44 p.m., doctors announced to Robert and Rhonda Kelly, "It's a girl!"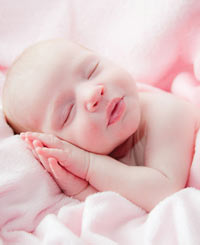 The blessed event was overwhelming for the Kelly clan, but it also was a big deal for Mount Pleasant. At 7 pounds, 2 ounces and 21 inches long, Abigail Lilly Kelly became the town's New Year's baby and the winner of the 2012 Mount Pleasant Magazine First Baby Stork Basket. East Cooper Medical Center was a winner as well, in a friendly competition with Roper St. Francis Mount Pleasant Hospital to see which facility would welcome the town's first little one.
"I think it's awesome," Rhonda, the proud new mom, said. "I really wanted her to be born on the first."
Rhonda wanted it so badly that she prayed for a New Year's Day delivery. When she went into labor at 8 a.m., she was confident – or at least hopeful – that her prayers would be answered.
"Whenever we were in labor, we asked if she was the first because there was nobody else on the labor and delivery side," Rhonda recalled.
When another mom-to-be arrived, Rhonda's medical team increased her dose of Pitocin, a synthetic form of the hormone oxytocin, to speed up the delivery.
"I'm very competitive so I was like, 'Bring it on,'" Rhonda laughed.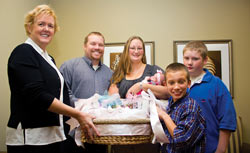 The Kellys were pleased to learn that they did indeed have the first East Cooper Medical Center baby of the year. Later, they found out that Abigail was the first baby born in Mount Pleasant and that they would receive the Mount Pleasant Magazine First Baby Stork Basket.
"I think it's awesome," said Rhonda. "I've never won anything before, so this is exciting."
After a taxing pregnancy, Rhonda was happy to have a relatively easy delivery. Her first look at her baby girl was a moving experience.
"It was heaven," she explained. "It was absolutely amazing. When they took her away to clean her up, I was like, 'No, I need her back.'"
Robert Kelly is equally head over heels, probably because Abigail is the first girl born in the Kelly family in two generations.
When he looked at her, he explained, "I thought she was just as beautiful as she is now. She's gorgeous. I'm a big softy. It's a whole new world. It's exciting."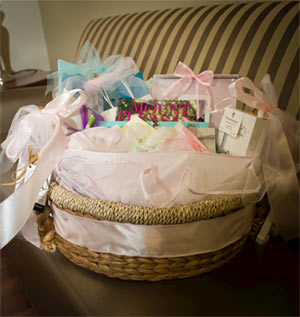 Abigail is named after Robert's favorite biblical character; her middle name is for Rhonda's favorite flower. She joins a blended family. Rhonda's 10-year-old son, Sequoyah, Robert's 8-year-old son, William, and Robert's 12-year-old son, Scott, are enjoying having a baby sister.
"They love her," Rhonda explained. "They're coming around to tea time. They think tea time will be fun when she grows up."
The Kellys say their three boys and little girl are enough for them. As their last child, it is extra special to have so much hoopla surrounding her New Year's Day arrival.
"We prayed for a girl, so we got our wish," said Rhonda.
The Runner Up …
A few hours after East Cooper Medical Center celebrated its first 2012 birth, Roper St. Francis Mount Pleasant Hospital said hello to Joshua Wyatt Wexler – who goes by Wyatt – the son of Suzanna Beam and Josh Wexler.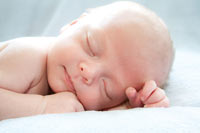 The little guy arrived at 11:21 p.m., weighing in at 7 pounds, 5 ounces and measuring 19 inches long. Suzanna said she went into the hospital at around 11 a.m. Her doctors induced labor, and she finally delivered Wyatt 12 hours later.
"He just opened up his big blue eyes and looked at me. It was so sweet," Suzanna said. "I just started bawling I was so excited."
Leading up to the big day, Suzanna and her family wondered if they might have a New Year's baby.
"We were making jokes about it all the time. What if we had a New Year's baby, and then it happened," Suzanna laughed.
Wyatt is Suzanna's first child. Of course, she's tired, but she's also grateful for her special 2012 gift.
"Oh I love it. It's exhausting. It has its up and downs, but, at the end of the day, it's all worth it," she noted. "He has the sweetest temperament. He does not fuss unless he needs a diaper change, is hungry or is cold."

Photo Credit: Photography by Kayla Jones and Jason Bennett