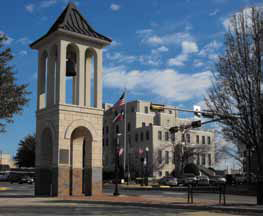 Trivia question: what city whose name you know offers its residents wonderful weather, nearby water, friendly people and a pro-business environment?
Mount Pleasant, right? You nailed it. It's Mount Pleasant. The one in Texas. Yes, there's another Mount Pleasant, a thousand miles from our town, which shares not only our name but some interesting similarities – as well as some interesting differences.
Mount Pleasant, Texas, is located in the northeast corner of the Lone Star State and boasts four man-made lakes in and around the city. (There's only one natural lake in the entire state of Texas.) The closest large metropolitan area is Dallas, and, according to Mount Pleasant City Manager Mike Ahrens, many Mount Pleasant residents have moved there from the Dallas/Fort Worth area, preferring the calmer quality of life in Mount Pleasant to the hectic pace of Dallas. Sound familiar?
The Texas city was originally called Pleasant Mound by the Caddo Indian tribe and the earliest settlers in the 19th century. Unlike our Mount Pleasant, there actually is a rise in the Texas landscape, which could be called a "mound" of sorts. Eventually that name gave way to Pleasant Mount, then Mount Pleasant when it became the county seat of Titus County in 1846, just a few months after Texas surrendered its status as a republic in favor of statehood. Mount Pleasant seceded from the Union with the rest of the Lone Star State during the Civil War and voted to incorporate as a city in September 1900.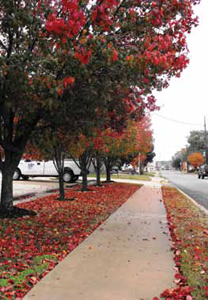 Today, the city is best known as the center of the largest trailer manufacturing area in the world, with new trailer companies often starting as offshoots of existing companies. The city website notes that it has a healthy economy based on agribusiness, industry, tourism and wholesale and retail trade. It has been named a Texas Main Street City and one of the "100 Best Small Towns in America" and is governed by current Mayor Dr. Paul Meriwether and five city councilmen.
As our Mount Pleasant boasts the Cooper River Bridge Run, the Blessing of the Fleet and other annual events, Mount Pleasant, Texas, has Moonlight Madness, a 21-year-old tradition that began by celebrating moonshiners and has evolved into a local carnival and crafts festival that takes place in late spring. As with so many Mount Pleasant activities, it's geared to the entire family.
Unlike our Mount Pleasant, Ahrens said the growth of Mount Pleasant, Texas, has been gradual, with the population listed on the 2010 census as just over 15,500. With the size of the city rivaling ours at around 20 square miles, that means the population is much more spread out, "but you tend to find that in Texas," he said.
Ahrens recommended life in Mount Pleasant, especially to young families.
"We have great, friendly people, a very strong, pro-business environment and a great recreational area. You'd want your kids to grow up here."
Sounds like someplace else we know.