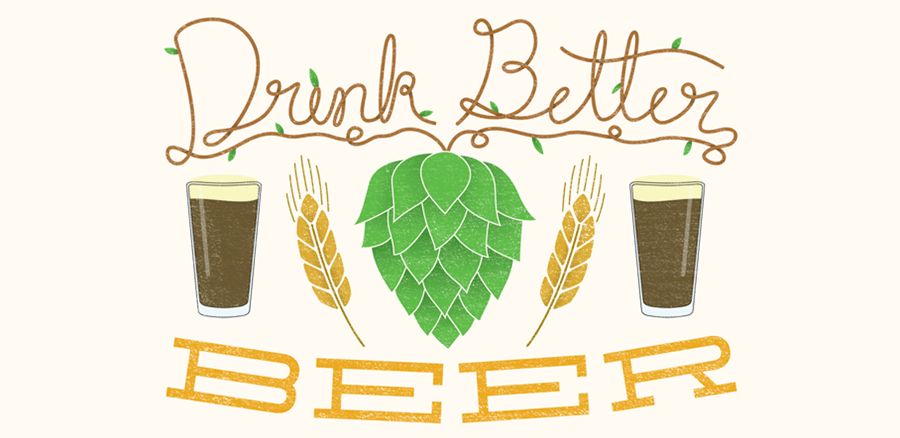 After a hard day as managing editor, nothing unwinds me like a cold glass of beer. There's something about that first sip, the act of wiping foam from the edges of your mouth, that makes you realize that life is not the dire situation you thought it was hours ago while sitting at your desk.
I must confess that the benevolent power of beer cannot be found with typical domestics – though they do have their place in this world. If you're truly looking to be healed, try indulging in a craft beer – and you won't have to leave Mount Pleasant to find a good one. In fact, I learned that you can spend the whole day East of the Cooper, sampling beers no one has heard of. Whether you're looking to pick up an assorted six-pack for dinner at home or you're meeting friends for happy hour, Mount Pleasant's craft beer scene is growing like yeast – pun intended.
My beer expedition started at Bottles on Coleman, where general manager Jason Selby showed me the vast number of choices to pick from for a custom six-pack. While we walked down the dense beer aisles, Selby waxed philosophical about the beer scene in Mount P.
"There's an extreme craft beer phenomenon in East Cooper right now," he does, but you don't have to open an entire bottle like you do with wine. You can grab a single brew from a sixer and save the rest. Also, with beer, you can follow the seasons. Breweries create special releases for different times of year, and people look forward to that."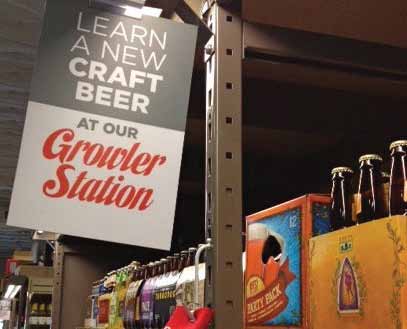 One of the cool things about Bottles is that the beers are grouped alphabetically by the name of the brewery, which makes it easy to spot your favorites. If you're more of a do-it-yourself type, you can even buy the supplies to make beer at home.
"We have kits for all levels of expertise," Selby remarked. "If you just want to add water and – presto! – instant beer, then we have that, but we also have the supplies for people starting from scratch."
I had lunch at the Coleman Public House, where I sampled a few picks from their extensive draft beer list. When the weather cools down, I'll defi- nitely be ordering a full size of the Left Hand Milk Stout, which is creamy, delicious and brewed in Colorado. No matter what you choose off the food menu, the beer menu has something to match it.
"We started off not knowing how the public would receive craft beer," said Coleman Public House's owner, Brian Tanner. "But the reality is that a lot of people in Mount Pleasant enjoy good beer. We have 16 taps, which we rotate a lot and try to keep in balance, style-wise. Put it this way: If I couldn't sell this beer, I wouldn't pour this beer."
Indeed, the taps at Coleman Public House are varied. While I was there, I sampled the Leffe Brune, a smooth, darker variety, as well as its sister beer, the Leffe Blonde. I tried the Avery Maharaja Double IPA, which was a bit more hoppy than I can usually handle, but I was a good sport about it. A word to the ladies: Lipstick or gloss can make the beers taste differently. To take a true taste test, it helps to start with a clean palate and order food afterward.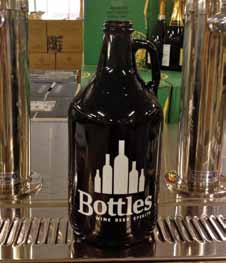 If you want to drink beer and shop for beer simultaneously, The House of Brews on Ben Sawyer is the place to be. I could have seriously spent all day and all night there; it's like being at home except with a bigger, better refrigerator. Rob Davis, the owner, has the kind of personality that makes you want to sit at the bar all day long and discuss everything from politics to travel, which we did. There's no television, so patrons actually use their conversational skills. For a blabbermouth like me, it was heaven. I made friends with just about all the beer drinkers who visited; craft beer fans are just about the friendliest people on earth. And everyone orders something different, so there's no squabbling.
"I think beer is a great social lubricant; when people share beers, it's a good thing," said Davis. "Beer is a hearty, warm beverage, and it makes people feel that same way." I drank a beer called Of Love and Regret by Stillwater Artisanal Ales. (OK, I admit I was attracted to the name of it. I am a writer, after all.) The other barflies ordered everything from Bell's Best Brown to New Belgium Trippel.
"We like for people to try things they haven't had before," said Davis. "We never have the same keg back to back."
Shoppers at the House of Brews can peruse the 600 kinds of beer from the Old World and the New World, which are in separate rooms of the house. But take my word for it: It's hard to leave this place without pulling up a barstool and hanging out for a bit. If you come at night on the weekends, there's an open mike in the huge backyard.
"People actually knock on the front door and ask if they can join sometimes," laughed Davis. "I tell them, yeah come on in! We're a business!"
When I shared a beer with Jamie Tenny, we discussed the future of local breweries. Tenny and her husband, David Merritt, of Coast Brewing Company, live in Mount Pleasant and have been brewing the good stuff for a while.
"My husband has been making beer for years. He grew up in Mount Pleasant and attended beer school at 20 years old! It was the '90s, so you could do that," she commented with a laugh.
Tenny and Merritt are leaders of the South Carolina Brewers Association, formerly known as Pop the Cap. With the help of other beer enthusiasts, the organization has changed two of South Carolina's beer laws. In 2007, it became legal to have "high gravity" beers in the state. In addition, it's now OK to hold tastings at local breweries, something that used to be taboo in the eyes of the law.
"The association primarily aims to bring craft beer to the people by working on these stringent laws," said Tenny. "After we meet our goals, we can work on the fun stuff."
The day was complete with a trip to Westbrook Brewery for one of its notorious Thursday afternoon tasting tours. Located off Long Point Road, Westbrook is Mount Pleasant's local brewery. And although these guys have struck it big distribution-wise, the Westbrook team still has a soft spot for East Cooper.
"The majority of the beers we brew will stay local," said George Seblonka, the Westbrook brew guru who took us around the whole brewery and explained how the process works while we sipped various fruits of their labor. "We love this area. It means more to us than sending beers to Alabama or wherever else we distribute. We are nothing without Mount Pleasant."
Cheers.
illustration by Anthony Macchio
photos courtesy of Bottles