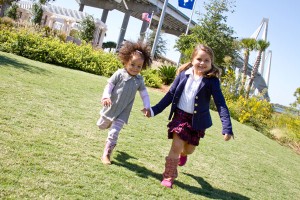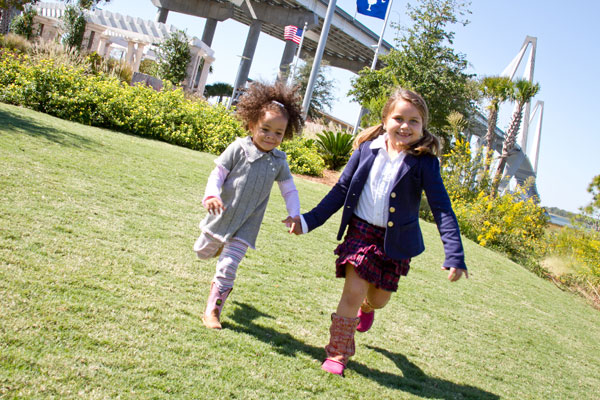 On a pleasant fall afternoon, Mount Pleasant Magazine gathered a group of adorable children at Memorial Waterfront Park for our fall fashion shoot. The theme was layering – an absolute necessity for our crazy weather. Clothing provided by Mount Pleasant retailers helped us fit our young models with appropriate outfits for the upcoming up-and-down temperatures that autumn and winter like to spring on us.
Kayla of Kayla Jones Photography shot the fall fashion images for us. If you are interested in having her photograph your children or your whole family, she is available at www.KaylaJonesPhotography.com
Below is just a small sample of the clothing available from our participating retailers. Please visit them online or off to see what else they have to offer. And be sure to tell them you saw their clothes and shoes and hair styles in Mount Pleasant Magazine and on our website.
Angels and Rascals
1200B Queensborough Shopping Center
Blush
426 W. Coleman Blvd.
The Oops! Co.
696 Coleman Blvd.
The Ragamuffin Shop, Stride Rite & Radical Rags
210 Coleman Blvd.
Shoe La La
732 South Shelmore Blvd.
Southern Belles
280 W. Coleman Blvd.
Vanity Salon
1909 Hwy 17 N, Ste T
To view the images one-by-one, click on any image and move your cursor to the top right and top left for the "Next" and "Prev" buttons to appear.
To read more about the Layers of Cuteness Children's Photo Shoot, click here to read the full article.