"It is a mature neighborhood," said Chris Haviland, a Realtor with Carolina One. "It was one of the first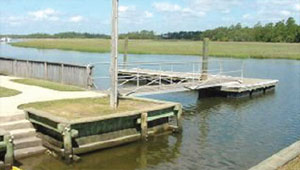 subdivisions north of the Isle of Palms Connector.
Years ago, when you would drive up Highway 17, Brickyard was on the outskirts of town. Now it's becoming more central as the town grows north."
And Mount Pleasant has been growing. "People have begun referring to Mount Pleasant in terms of north and south, and Brickyard is truly central to the two," said Clay Cunningham, a Realtor with Carolina One.
Because Mount Pleasant is growing so fast, the area now has less than three months of residential real estate inventory, and Brickyard Plantation is no exception.
"The inventory is dropping and the days on the market for homes are shortening. The slump is over," said Haviland.
There is something for everyone at Brickyard Plantation. Made up of nine neighborhoods, prices range from the low $300s to $2.2 million. Buyers can find a brick-front home on a half-acre, cul-de-sac lot listed for $374,900 or deep-water property with a private dock and a boat lift at $1.7 million.
"There are different sub-neighborhoods within Brickyard Plantation, and each of the sub-neighborhoods has its own price range and style of living," said Cunningham. "Chris and I are knowledgeable about the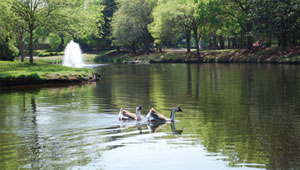 details of Brickyard and the statistics on real estate, so if you are interested in the lifestyle Brickyard has to offer, feel free to give us a call."
There are plenty of family-friendly amenities, such as a fitness center, tennis courts, a clubhouse, basketball court and access to Horlbeck Creek. There also are two swimming pools, including a junior Olympic pool, and, on breezy, summer afternoons or cool mornings, the walking and jogging trails are perfect.
Besides the many reasons to love Brickyard, homeowners enjoy other nearby perks of living in the Lowcountry, including great shopping at Towne Centre in Mount Pleasant, beaches, restaurants and Boone Hall Plantation, a beautiful historical plantation featuring fresh produce and fun events virtually year-round.
Mount Pleasant's first hospital opened in the 1980s. Now, a few miles north of Brickyard Plantation and not much further south, are Roper St. Francis Mount Pleasant Hospital and East Cooper Medical Center, respectively. Both of them are state-of-the-art medical facilities.
To learn more about Brickyard Plantation, its neighborhoods or available real estate in the area, visit www.BrickyardHomes.com or contact Chris Haviland at [email protected] or (843) 327-8986, or Clay Cunningham at [email protected] or (843) 345-4647.