The Charleston Home Builders Association, an integral part of the local residential building community since 1959, serves nearly 400 members in Charleston, Berkeley and Dorchester counties.
The elected leaders of the CHBA are dedicated to helping their members through government affairs advocacy, continuing education and social activities. Leaders also provide opportunities for members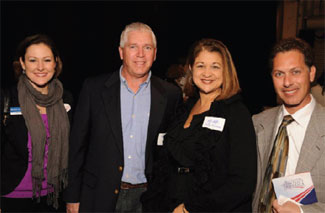 in the construction trade to network with other industry professionals.
"We found there was a definite need for consumers to have an outlet that is upto- date and provides relevant information when purchasing or renovating a home," said Phillip Ford, executive vice president of the CHBA. "Our mission is to nourish the building industry, and, in order to do that, we focus not just on our members but also on the needs of consumers."
The Charleston Guild, a group of builders within the CHBA, provides another avenue for consumers who are researching the market. The most elite group of builders within the association, members of the Charleston Guild are required to complete continuing education to maintain their status.
"These builders go above and beyond what is required. They are our community's best resource for consumers looking for a custom home or high-end remodeling," Ford explained.
The CHBA is dedicated to keeping its members updated on the latest local, state and national regulations in the building industry, which is no easy task.
"We are constantly working to create an environment to protect our members, and we do that through education and advocacy. It's not as if the government places an advertisement in the local paper when there are new regulations, and our members know that. In order to stay competitive and provide quality work, our members rely on us to provide them with the latest industry news and changes to regulations," Ford said.
The CHBA is dedicated to the future of the Lowcountry and works to promote home building through networking, education, advocacy and community outreach. By helping its members provide local communities with safe, quality and affordable housing, the CHBA is safeguarding the future of residential construction in Charleston, Berkeley and Dorchester counties.
The CHBA, which recently opened its newest office on Daniel Island, is affiliated with the National Association of Home Builders and the Home Builders Association of South Carolina.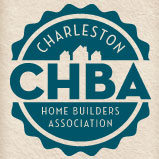 To find out more about the Charleston Home Builders Association, visit www.HBACharleston.com.