Editors' note: As Mount Pleasant and the Lowcountry move forward into 2013 and beyond, it's important to recognize that our history is closely tethered to our future. In celebration of Black History Month and our women's issue, we are featuring one professional woman's triumphant story.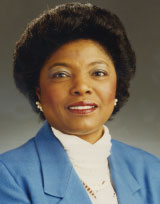 Cheryl Hamilton, the Lowcountry's first black news reporter, arrived in Mount Pleasant, South Carolina, in 1968, at the height of the civil rights movement and shortly after the assassination of Dr. Martin Luther King Jr. She was apprehensive, but she also was prepared for the challenge that lay ahead.
"My aunt told me things about the South, and I came down here with a bit of fear, but I was also adventurous," Hamilton remembered.
Hamilton was hired by WCIV-Channel 4 after completing an internship at WMAL, the NBC affiliate in Washington, D.C. She got into the program after members of the Southern Christian Leadership Conference complained about the lack of black interns.
"I learned every aspect of television, but I liked the news. The station manager worked with me and taught me how to project," Hamilton recalled.
At the end of the two-year internship, Hamilton was dispatched to South Carolina and introduced to the deep South version of racism.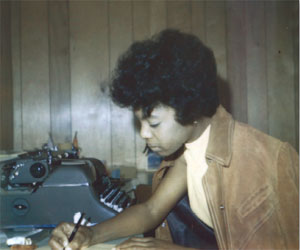 "They had housing for the trainees in Mount Pleasant near the station on Highway 703, but I wasn't allowed to stay there. I stayed at the Charleston Inn and had to cross that narrow Grace Bridge every day to get to work," Hamilton said.
WCIV quickly thrust Hamilton into the public eye.
"I anchored the morning news, I did a daily show called 'Charleston Today' that I co-hosted with Don Shelby and I produced a weekly show called 'Sunday Night.' I was named the public affairs director and was the first black in management at the station," Hamilton recalled.
But Hamilton was not popular with everyone who watched Channel 4.
"The station received calls from white viewers, including the KKK, saying my white co-anchor was sitting too close to me and that a nice white girl should have that job," she remembered.
Hamilton interviewed prominent newsmakers of the day, including Muhammad Ali, Gen. Mark Clark and Rev. Martin Luther King Sr. She believes her colleagues tolerated her, but she never felt like she fit in.
"But she did fit in, and I had a lot of respect for her. She was a reporter at heart," according to Frank O. Hunt, Hamilton's colleague at Channel 4.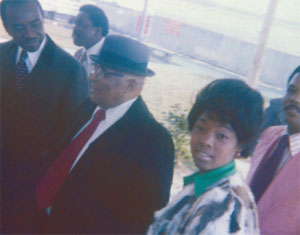 Though she received mixed reviews from Lowcountry viewers, she was embraced enthusiastically by the black community.
"They saw me as something special," she recalled.
Hamilton's reporting took her to places she said "no one else dared to go." She showed images of black people living in extreme poverty on Johns Island, but her efforts to tell the real story weren't always appreciated.
"A lady called the station and said I was lying. She said those conditions didn't exist in her Charleston," Hamilton commented.
She also produced a powerful documentary on property that was all but stolen from black families.
"Some of those black families were paid as little as $25,000 for numerous acres of oceanfront and riverfront property that had been in their families for generations. The land was developed into Kiawah and Seabrook Island," Hamilton said.
Hamilton felt a responsibility to highlight the experience of black people in 1960s-era Charleston.
"Anyone from the civil rights movement who had the opportunity to expose the conditions blacks were enduring had no choice but to do so," Hamilton said.
She pointed out that the Charleston branch of the National Association for the Advancement of Colored People defended her stories to station management and helped her get more pay.
But not all the news was bad. One day while covering a story, Hamilton met the man she would marry.
"Ronald Harleston was from an old Charleston family. There was a strong sense of family here, and I came to absolutely love the food, especially red rice," she explained.
In 1974, Harleston was offered the job of main news anchor, but, since her new husband had accepted a position in the western part of the state, she chose to leave the Lowcountry. She landed a job as Spartanburg's director of community relations, retiring in 2006.
"I vowed I'd be back and here we are," she said upon her return to the Charleston area.
Harleston enjoys the water and all the open space in Mount Pleasant and was excited to return, even though her memories of the town weren't all pleasant.
"My time in Mount Pleasant was challenging. It came with excitement and loneliness but also with a great sense of accomplishment," she said.
All photos courtesy of Cheryl Harleston