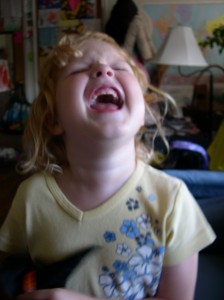 Famous Last Words on April 1
April Fools' Day is just around the corner. You have been warned. This year, Mount Pleasant Magazine would like to celebrate this holiday of hijinks with the typical famous last words uttered before some of our favorite practical jokes. Just remember that all of your pranks should be to make your friends laugh, not weep in pain or humiliation. Happy hunting and fruitful fooling to you all.
"Oh look! I found a quarter – it must be my lucky day!"
o With the Cooper River Bridge Run just a week after April Fools' Day, it seems only natural to mess with the participants just a little. Take a walk along the course on April 1, and drop a few (or a few hundred) super-glued coins along the path. Watch the hilarity ensue on April 6 as hundreds of runners stop mid-stride to pick up that quarter on the ground – shiny, new and stuck!
"Who's afraid of zombies, anyway?"
o This one might take a little advanced planning, but, if you do it right, you will give your friend the surprise of his or her life. Set someone's TV to blast a recording of the emergency broadcast system at full volume early in the morning. As they scramble around in their pajamas, desperately trying to turn it off, their windows and doors are suddenly slammed by crazed zombies. Put some effort into the makeup, have a neighbor run down the street in a panic and set up corpses in the front yard – just make it believable. And be sure to tell them it's a joke before they grab their shotgun…
"I'll just go grab the rest of the bags."
o This one was sent in from Mount Pleasant Magazine reader and former editor Betsy Reeves Harter. April Fools' Day 1989: We were vacationing at Wild Dunes Resort on Isle of Palms, and we were packing the car to go home to Pennsylvania. My dad had the trunk and all the doors of our minivan wide open, keys in the ignition. I had just gotten my license. When he went upstairs for another load, I drove the car to the next condo complex. I let him think the car, with all of our belongings, had been stolen for about 15 minutes – until he called the security gate.
"What is that building?"
o Did you know that in 1771, Thomas Jefferson invented the game of hopscotch on the dock at Shem Creek? Or that "Saving Private Ryan" was filmed entirely on Sullivan's Island? Or that Johnny Appleseed is actually buried somewhere underneath Highway 17? Well none of that is true, but they say that the winners write history. You live in Mount Pleasant and are obviously a winner – so write your own history! April Fools' Day is the perfect opportunity to take your friends and family on a "historic" tour of your hometown and impress them with all of your detailed knowledge of the area's past.
"You can't make an omelet without breaking some eggs, right?"
o Get a jump on hard-boiling your eggs for Easter this year and mess with your family and friends at the same time! Place every last egg in the house in a saucepan full of cold water, bring to a boil for one minute, cover and let sit for 12 minutes. Then put them back in the carton and put the carton back in the fridge. I like to write antagonistic phrases on the bottoms for that extra flare every good prank needs.
"Good morning!"
o Never forget the classics. A whoopee cushion under your buddy's towel at the beach, saran wrap over the toilet seat or a rubber band around the kitchen sink sprayer are perfectly acceptable pranks, even if they were invented by my grandfather. April Fools' Day is for everyone, so never miss an opportunity for a good prank on the one day everyone should be expecting it.
Compiled by Ben Davis.