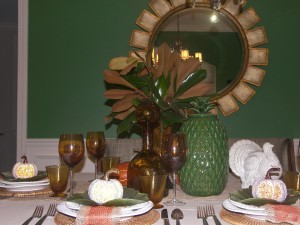 As the weather turns to fall and the walnuts start dropping here in Mount Pleasant, we migrate away from spending our free moments at the beach and pack up our umbrellas, coolers and chairs and head inland. A nesting of sorts takes place as we prepare our homes for fall, football, turkey and all those friends and family visiting who are not lucky enough to live in our little utopia.
Immediately after the last piece of pumpkin pie is consumed we then turn our thoughts to the impeding December festivities and our décor once again undergoes a transformation.
Kim Walz, a Hamlin Plantation homeowner, turned to Margaret Norcott of Milieu Design Group based in Mount Pleasant to help her spruce up her home for the holidays.
"Margaret was so easy to work with," said Kim. "She really got what I wanted right away and in no time my dining room, living room and entry way looked like something I would see in a magazine. Her wealth of knowledge and design resources is amazing."
Just by speaking with Margaret about decorating trends, it is easy to see just how effortlessly she can pull together a room.
"By just changing out your flowers and bringing in bronze pieces or darker, richer golds or pewter, it slowly starts changing the feel of your room," said Margaret. "It can be as easy as changing the color of a votive, bringing in greenery that is in season right now or even arranging books you have with darker bindings to bring in the fall or winter feel."
Changing out your abode for the holidays does not mean breaking the bank to do so.
"Adding a few simple fall berry or greenery branches, as well as changing out the throw pillows on your couch or even outdoor furniture will evoke a warm and inviting fall-like feeling," suggests Margaret. "For the holidays add a simple, non-fussy wreath to welcome your guests in style."
However if you are looking for more than a spruce up Margaret is also your gal as evident by her impressive list of services on her website Milieudesigngroup.com.
"She really laid the footprint for the whole feel of my home with everything from paint color to upholstery fabric to the smallest details I never would have thought of," said Kim.
Home décor trends mimic fashion trends, which means the military look is definitely in. How does one translate that to décor you may ask?
"Military can bring in the brass elements, the dark browns and greens," said Margaret. "If you have custom pillows made you can use those colors or add an embellishment such as a buckle or perhaps brass buttons going down the side of the pillow as well as brass and gold accents and accessories throughout your home."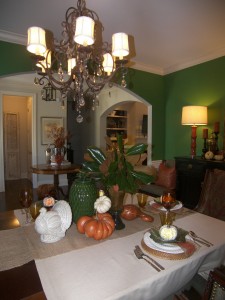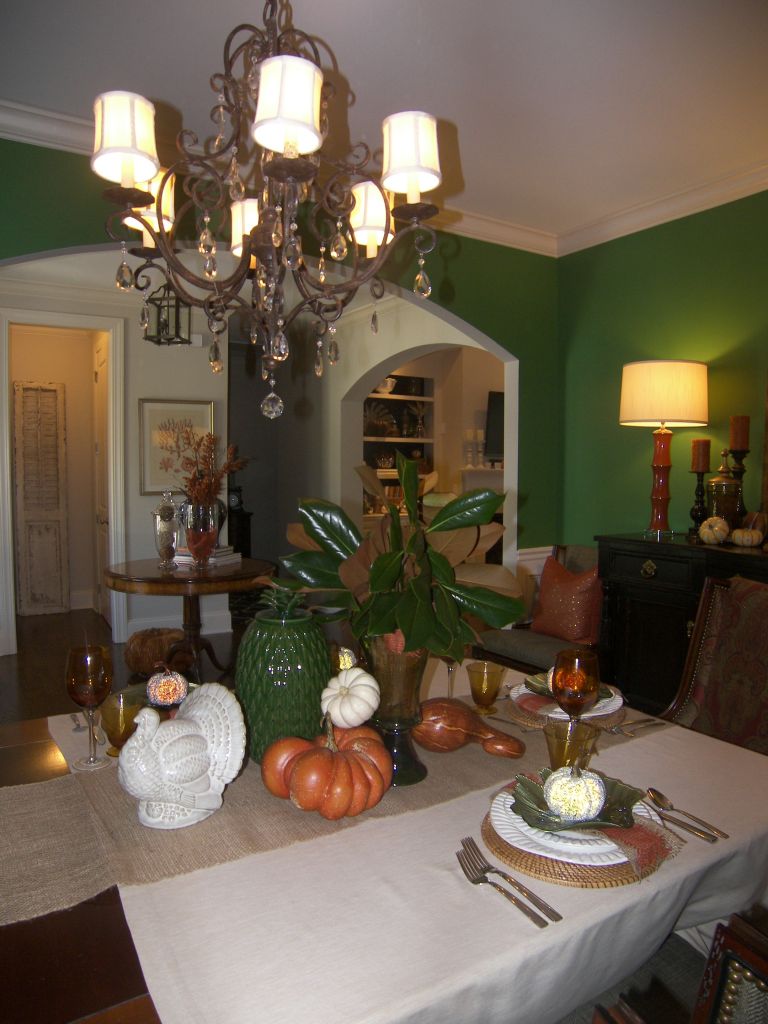 "Color is a big thing right now," said Sidney Wagner, owner of Eclectic Home Décor and Design studio. "People are getting a little bit bolder with their color, which is exciting. Emerald green and cobalt blue are big right now as well as the bolder yellows. It's just exciting to see the color splash even here on the coast where we usually like our more subdued coastal colors."
Leave the bright lights and over the top holiday tchotchkes to the Griswolds when it comes to Christmas décor. Understated elegance is the trend for this season. Sidney gets most of her inspiration from her surroundings here on the coast.
"I really like natural elements so I bring in a lot of oyster shells, birch logs, burlap, box wood all the more earthy, natural elements," said Sidney. "I have a modern flare as well so I may dip pine cones into white gloss paint so it gives the vignette a mix of earthy and mod."
Walking into Sidney's storefront it is apparent she has a laid back elegance. People come to Eclectic for everything from gathering inspiration and design direction for their new home to adding the finishing touches on the final layer of decor.
Always one to be there for her clients, Sidney admits "I have clients who have called for my help with setting the Thanksgiving table. I really get into the personal touches like making place cards. I feel all those little details are important and fun and it's not something I get to do everyday,"
However you chose to decorate your home, rest assured you will not lack the inspiration or resources to do it here in Mount Pleasant. Although Sidney has been in the design business for 8 years, she just opened up her shop at 875 Coleman Boulevard in January, which added to the wealth of design product and knowledge already on Coleman.
"We have this mini design district here on Coleman and it has become more of a destination for home décor and interior design, said Sidney. "We all support each other and a lot of us are friends so I think it's great for all of us."
Story and Photos by Colleen Dennis.