Winter Reading
New York Times best-selling author Mary Alice Monroe released Beach House Memories in 2012. The long awaited novel continues the saga from Monroe's bestselling novel, The Beach House. Set on the Isle of Palms and downtown Charleston in 1974, it weaves together themes of class, infidelity and domestic abuse.
Lovie Rutledge returns in this prequel, recounting an unforgettable tale of marriage and resilience while resting on the porch of Primrose Cottage.
Mary Alice Monroe is a popular author and a resident of the Carolina Lowcountry. She is an active environmentalist and her causes inspire many of her books, including Beach House Memories.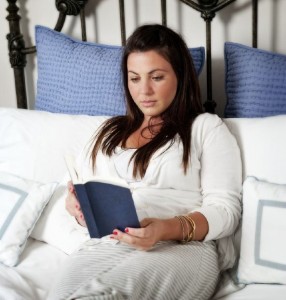 2012 brought the anticipated book Porch Lights, by local writer Dorothea Benton Frank. It is a story of a small family at odds with each other for good reasons. The story depicts conflict over the power of place and the healing power of love.
The protagonist, Jackie McMullen, returns to the Lowcountry for a much-needed family vacation for herself and her son after the death of his father. However, she is returning to her own parents that have never resolved their long-standing conflicts.
Dorothea Benton Frank, a repeated New York Times best seller, was born and raised on Sullivan's Island. She currently divides her time between New Jersey and the Lowcountry.
Fall 2012 brought about the revised edition of Gullah Cuisine: By Land & By Sea. A repeated sell-out published by Evening Post Books, this cookbook features new recipes and lay flat binding (which is important while cooking!).
Gullah Cuisine welcomes the reader into the creative kitchen of Chef Charlotte Jenkins, owner of Gullah Cuisine in Mount Pleasant. Recognized as a premier Gullah chef, the book also features a narrative by the critically acclaimed author William P. Baldwin, photography by Pulitzer Prize nominee Mic Smith and art by Gullah painter Jonathan Green.
The Secret Gardens of Charleston was released in 2012 by the University of SC Press and has garnered high reviews as a rewarding collection of ideas, advice and anecdotes. The author, Louisa Pringle Cameron, grew up amid historic gardens of Charleston and she profiles nearly two dozen exquisite gardens, some lesser well-known, with a focus on the efforts of Lowcountry gardeners to resurrect their beauty after being soaked with salt water after Hurricane Hugo in 1989.
There are 86 color photographs principally by freelance photographer, Lauren Preller Chambers who lives on Sullivan's Island. Each photograph provides a unique perspective into the Carolina horticualtural character.
Compiled by Stacy E. Domingo