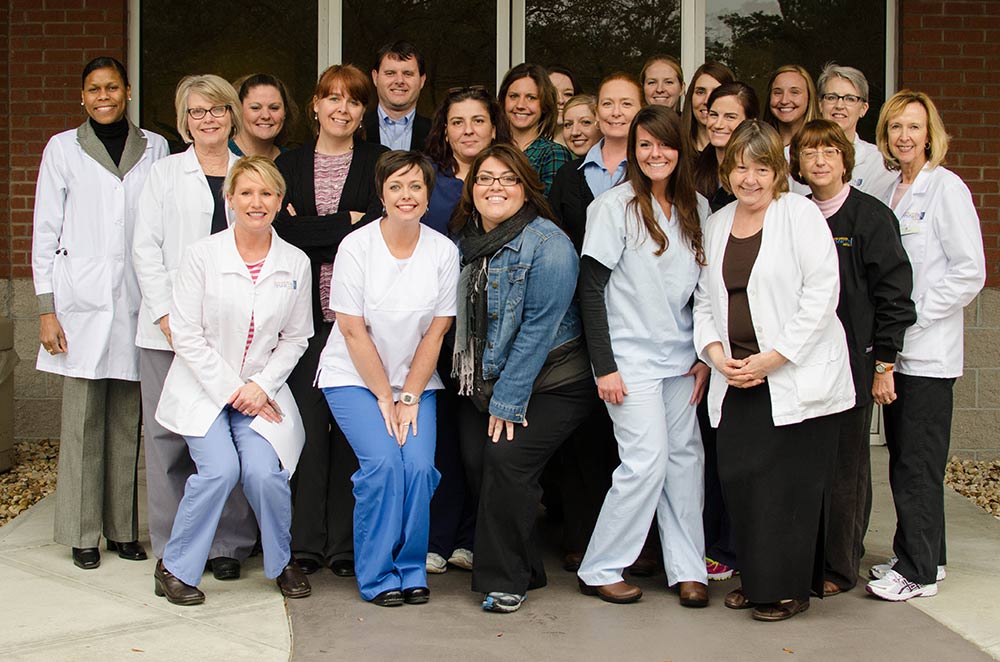 The story of how Coastal Carolina Research Center in Mount Pleasant came to be begins in 1997, when Nancy Dinsmore, RN, was seeking the opportunity to branch off into her own research-based medical practice. She took a leap into the unknown when she and her partner opened a tiny office on Coleman Boulevard. Their objective would be not only to help physicians in private practice learn about potentially new, innovative drugs but also to benefit volunteers in the community who might want to participate in research studies.
In 1998, Nancy brought friend and distinguished physician Dr. Cindy Strout aboard to help run the Coleman Boulevard research office.
"I can remember those days," said Dr. Strout. "Our first ever study was osteoarthritis."
Since then, Coastal Carolina Research Center has conducted more than 400 studies on subjects ranging from binge eating to migraine headaches at its present location on Bowman Road and has become a locally-owned small business success story. Research Director Nathan Morton struggles with the common misconception that medical research facilities are labs that test drugs on "human guinea pigs."
"It doesn't matter your social or economic status. Everyone, people from all walks of life, may volunteer to help expand medical research," Nathan explained. "Furthermore, guinea pigs don't get to choose. Every volunteer who walks through our doors is making their own choice, of their own free will. And in doing so, they may potentially benefit persons around the world who one day may have a better, more healthy quality of life because they chose to participate in a medical research study."
"So if my uncle had type 2 diabetes, and I want to play my part in furthering medical research for a drug that controls type 2 diabetes, I've come to the right place?" I asked.
Dr. Strout, Nathan and Nancy agreed.
The study opportunities at Coastal Carolina Research Center are diverse.
"There are a lot of volunteers who want to serve in the U.S. military, but, for one reason or another, they are unable to join the services," said Dr. Strout. "We often need healthy volunteers for Department of Defense vaccine trials and these types of people, who have a fondness for our men and women in uniform, often volunteer for these vaccine studies."
Upon hearing Dr. Strout's statement, Nathan chimed in with a story about a former volunteer who decided to participate in Coastal Carolina Research Center's study of a new plague vaccine developed to protect against biological warfare. The woman didn't volunteer simply because she would be receiving $1,200 for her participation but rather to support her husband, who was at war in Afghanistan.
The roundtable conversation progressed with numerous stories of doctor-volunteer relationships and the many Lowcountry citizens who have participated in multiple studies over the years, everyone working together in the interest of furthering medical research.
For more information about the Coastal Carolina Research Center, visit www.coastalcarolinaresearch.com or call (843) 856-3784. The center is located at 1156 Bowman Road in Mount Pleasant.
By Cullen Murray-Kemp
Photo by Cameron Haines