Amainstay in oral health in East Cooper and beyond, Rhyne Oral and Facial Surgery specializes in everything from jaw and facial surgery to implants and extractions. Much of the practice's business involves wisdom teeth, which are a challenge for about 95 percent of the population in the United States. In much of the rest of the world, however, they aren't a problem.
"One theory is that we don't need them in a country where we care for our teeth," Dr. Rhyne said. "None of our teeth are lost, so there isn't room for wisdom teeth."
The cornerstone of Dr. Rhyne's practice is serving his patients – and his staff – to the best of his ability, in part by staying current with trends in the industry. For example, Dr. Rhyne and his staff recently decided to go paperless, which will be advantageous in the long run both for his team and patients he serves.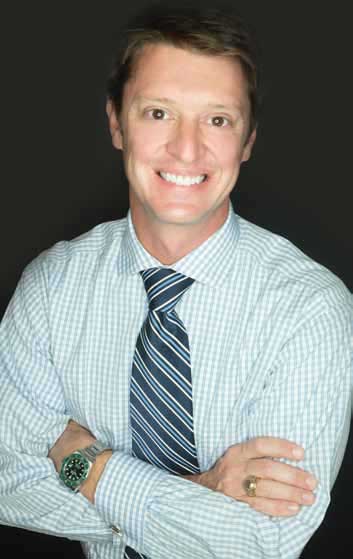 "It will make what we do more efficient," he said. "It'll be better for communication and referrals – it will make things much easier."
Dr. Rhyne has a full calendar these days. In addition to managing Rhyne Oral and Facial Surgery, he serves the community in various ways. Most recently, he was sworn in as a deputy law enforcement officer game warden for the Department of Natural Resources.
"It's something I plan to do for a while," Dr. Rhyne said. "I patrol the area and make sure our natural resources are protected."
Speaking of protecting resources, Dr. Rhyne does a superb job of keeping his patients' teeth intact at Rhyne Oral and Facial Surgery, which is now a solo practice. He stays busy perfecting his craft, improving the office as a whole and getting to know his patients on a one-on-one basis. After all, service comes naturally to Dr. Rhyne.
Dr. Rhyne's efforts extend well beyond East Cooper. This summer, he's taking a mission trip to Belize to help run a dental clinic and build an orphanage. He has participated in the trip, through his church, Hibben United Methodist, and offered his professional assistance for three years.
"We help people who have poor access to health and dental care," he remarked. "We help both children and adults."
Dr. Rhyne is particularly looking forward to taking along his 12-year-old son, Harding, who will be going on his first mission trip. He wants his son to see "a different way of life" and interact with and understand people in other parts of the world. "My wife and I are raising our children to feel that serving is part of being a good citizen," he remarked.
For more information visit 1203 Two Island Court or call (843) 849-5188.