Dr. Bob Morris started his dental "education" early in life. Having had extensive dental treatment as a teenager — followed by crowns and bridges as an adult —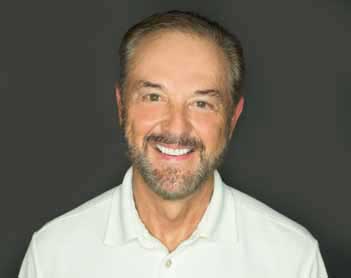 Dr. Morris is intimately sensitive to the concerns of his patients and understands the experience from both sides of the dental chair. "We have all the current technology to encourage our patients to be active participants in their diagnosis and treatment planning, and we strive to ensure they receive the care and attention they deserve," he explained. "Educating our patients as to the how and why of dental procedures and proper home care is important to us."
As a young teen, Dr. Morris had a great dental experience from caring professionals who nudged him to consider dentistry as a profession. He grew up in Aiken, SC, graduated from USC and completed his dental education at MUSC. Located in the heart of Old Mount Pleasant near Shem Creek, Dr. Morris has served the Mt. Pleasant community for over 30 years in his practice. He continues to provide superior family and cosmetic dentistry and is proud of the patients to travel from other states to see "their only dentist," trusting his integrity, skill and judgment.
"It is the ultimate reward to now be seeing the children and grandchildren of my first patients as they continue their care in my office," he said. "For that, I am most grateful."
To learn more visit www.robertjmorrisdmd.com or call (843) 884-5161. Dr. Robert J. Morris is located on 211 Simmons Street.