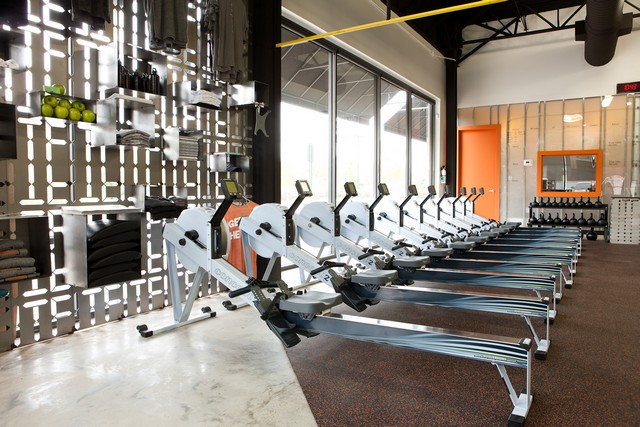 Three years ago, Corky Alexander was a disabled veteran facing a myriad of medical issues. While driving to the Veterans Administration Hospital in Birmingham, Ala., his eyesight left him temporarily. When he finally arrived at the medical facility, after colliding with two cars along the way, he thought he might be having a stroke. Following an MRI, a neurologist informed him that he had multiple sclerosis, prescribed five medications and sent him home in a wheelchair.
Though he was a practicing attorney, the physical side of Alexander's life was nearing rock bottom.
Today, he's 40 pounds lighter, reasonably healthy, taking only one drug and preparing to open the first Iron Tribe Fitness center in Mount Pleasant. He credits the company launched in his best friend's garage with giving him back his life, and he's anxious to share his success with residents of the tri-county area.
Forrest Walden opened the first Iron Tribe in Birmingham in 2010. He reached out to Alexander, his longtime friend, and convinced him to embrace the Paleo diet, which consists mainly of lean meat and nutrient-dense vegetables. Milk, cheese, sugar and processed foods are not part of the program.
"It really helped with joint pain and inflammation," Alexander commented.
His next move was to begin working out at Iron Tribe, and the results brought him a new profession and a home in a new city.
"The weakness in my legs and hands was gone," he said. "I decided that I was going to own one of these and share with others what I've learned."
Alexander bought the rights to open Iron Tribe centers in the Atlanta area, but, after nine months, was unable to find a suitable location for his first facility. When he saw a TV episode of "House Hunters" that was filmed in Charleston, he decided to pay a visit to the Holy City. Crossing the bridge to Mount Pleasant, he found the perfect place: the former Blockbuster store, a 4,200-square-foot building on Johnnie Dodds Boulevard.
Just as Alexander's story is out of the ordinary, Iron Tribe Fitness is not your basic, run-of-the-mill fitness center. Participants work out for 45 minutes at a time, under the direction of professional, full-time coaches Alexander and Marshall Crown, a former college baseball player at Frostburg State University in Maryland.
According to Crown, training includes weights, cardio workouts, running, rowing, pullups, situps and gymnastics movements, all aimed at core stability, flexibility and mobility. Iron Tribe is not a hangout for muscle-bound 20-somethings, however. Because workouts are individually tailored to each participant, the program even works for men and women approaching the age of 80, and there are options for kids as well.
Iron Tribe also offers nutrition coaching, which, of course, is what brought Alexander to the company to begin with.
"It's a complete, holistic approach to fitness, a place to become a better human being," Crown said. "It's not just a workout. We give our members the opportunity to live a longer, happier life."
"We want to have lasting relationships and have a lasting impact on the area," said Alexander, who hopes eventually to open four additional Iron Tribe Fitness centers in the tri-county area. "We really love helping people."
Iron Tribe Fitness is scheduled to open in mid-May at 1145 Johnnie Dodds Blvd. For more information, visit www.irontribefitness.com or call (205) 337-9471.
By Brian Sherman.
Photo provided.