At the dental offices of Dr. Jennifer Lohse, the difference starts at the door. "We have candy on our front desk! If you are coming to us, we think you need something sweet," said Dr. Lohse.
She and her employees want to create a warm, inviting space where their patients feel comfortable discussing any dental issue. Since the team at Dr. Lohse's office specializes in periodontics and implantology, their focus with patients is on improving and maintaining the health of the oral bone and gums. Much of their work involves replacing missing teeth with dental implants.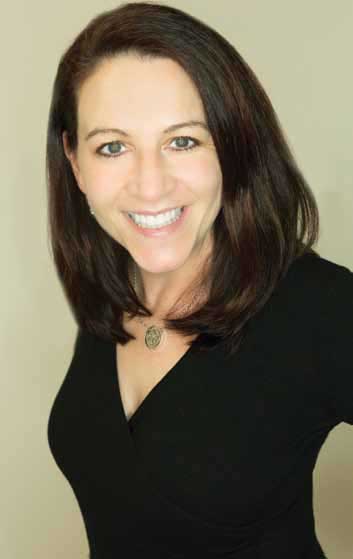 No matter what the patient needs help with, Dr. Lohse is there to lend a helping hand and a sympathetic ear: "We take an encouraging, positive approach to our treatment," Dr. Lohse promised. "We make no judgments and listen with an open mind when we meet our patients so we can hear their stories. We learn about them as people first and patients second."
New patients to the practice are led through an hour-long examination, which allows Dr. Lohse and her team to thoroughly evaluate each patient's needs. "We spend a lot of time getting to know them and make a real lasting connection. We like to know what their motivations are for treatment and help them devise a plan to accomplish their goals," she said.
Dr. Lohse has been helping patients regain confidence since launching her Charleston business in 2003. She moved to the current location at 904 Coleman Blvd. in Mount Pleasant in 2006, and she expanded her dental business in 2011 with the opening of an additional office in North Charleston. Before moving to the Charleston area in 2001, Dr. Lohse lived in various places across the United States. Born in California, she was raised in New Jersey. She attended Clarkson  University in Potsdam, New York, then earned her dental degree at the University of Medicine and Dentistry of New Jersey. She completed her residency at the Medical College of Periodontics in Georgia. During her residency, Dr. Lohse simultaneously received an advanced degree in periodontics and a master's in oral health.
Dr. Lohse has called Mount Pleasant home for a decade-and-a-half and loves being a part of the community.
"There is a true sense of being neighbors and taking care of each other. I like to be a small part of that – taking care of my friends and neighbors – by making them feel good and look better," she stated.
She pointed out that there are added benefits to living in a coastal area.
"Being close to the beach is also a real joy – you can sneak out over lunch and soak your toes in the water for a couple of minutes," Dr. Lohse explained.
When she's not perfecting the smiles of her patients, Dr. Lohse can be found with her fiancé and his children, boating, traveling or reading. She also enjoys volunteering at ECCO and at the Our Lady of Mercy free dental clinic.
For more information visit www.drjenniferlohse.com or call (843) 971-1609. Periodontics and Implantology is located on 904 Coleman Blvd.