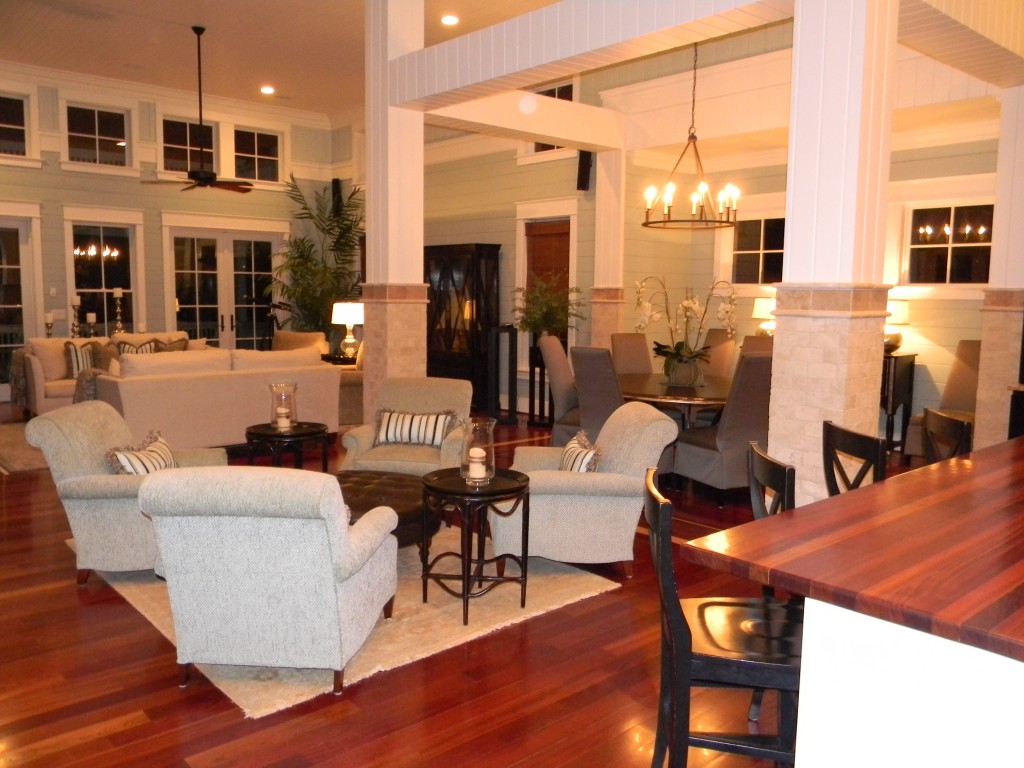 When you stroll off of historic King Street and into Morris Sokol Furniture chances are the word history does not come to mind. And if you were not as fortunate as I was to speak with owner Joe Sokol, you may never know about how Morris Sokol began nearly 100 years ago on the West Ashley dirt roads when an independent furniture salesman named Morris decided to corral his clients and open his own furniture store.
In 1929, Joe Sokol's father, Morris Sokol, moved his furniture store downtown on King Street to what was then known as South Carolina's furniture district.
"There were 30 or 40 different furniture stores in this area," Joe Sokol remembered as he motioned up and down King Street.
Suddenly, Sokol popped up from his chair and left me wondering if I had said something wrong. Moments later, he returned yielding a black and white photograph of the store in the late 50s. Amazingly, the iconic Morris Sokol sign which still illuminates Upper King Street after the sun retires every evening has not changed over the last half-century.
"Back in those days we were furnishing three rooms for $199," Sokol reminisced with a chuckle.
Over the years the furniture district dispersed, but the Morris Sokol adapted with the times. "To stay open all these years we had to keep up with the times and give folks a reason to travel to King Street and get their furniture," said Sokol.
Morris Sokol has not only adapted with the times, but with their clients as well. When Sokol's head buyer Chris Fulp was brought aboard in the early 2000s the company was selling more traditional styles, but Fulp brought in contemporary and transitional furnishings.
"Now when we go to market we look for a variety of unique furniture—from pieces that could be affordable for someone in their 20s to designer couches sofas for the well-off," Fulp said.
In 2007, Jan and Kirk Kubista choose Morris Sokol to furnish their 5000+ square foot family beach home in Wild Dunes. Fulp and his design team spearheaded the massive project, and brought to life Jan Kubista's dream of a "flow" design. "We wanted to bring the outside inside," Jan Kubista said of her home.
Kubista said the Morris Sokol team brought the colors of the ocean, the sky, and the marshes into her home. She was amazed at the variety of materials and styles.
Kubista and the design team hand-selected each piece of furniture, "It's aesthetically pleasing, comfortable, and functional. I love every piece and would not change a thing. It all seems so magical," said an admiring Kubista.
"Morris Sokol has the resources to create anything you want, and it is well worth the trip downtown," Kubista finished.
As my discussion with Joe Sokol came to a close that brisk December morning a question was posed: After all these years at Morris Sokol why don't you relax and not work 70-hour weeks?
"Well I've been at this store everyday for the last 58 years. What else do you want me to do," said Sokol as he leaned back in his chair with a smile.
Story by Cullen Murray-Kemp
Photo by Ashley Kubista