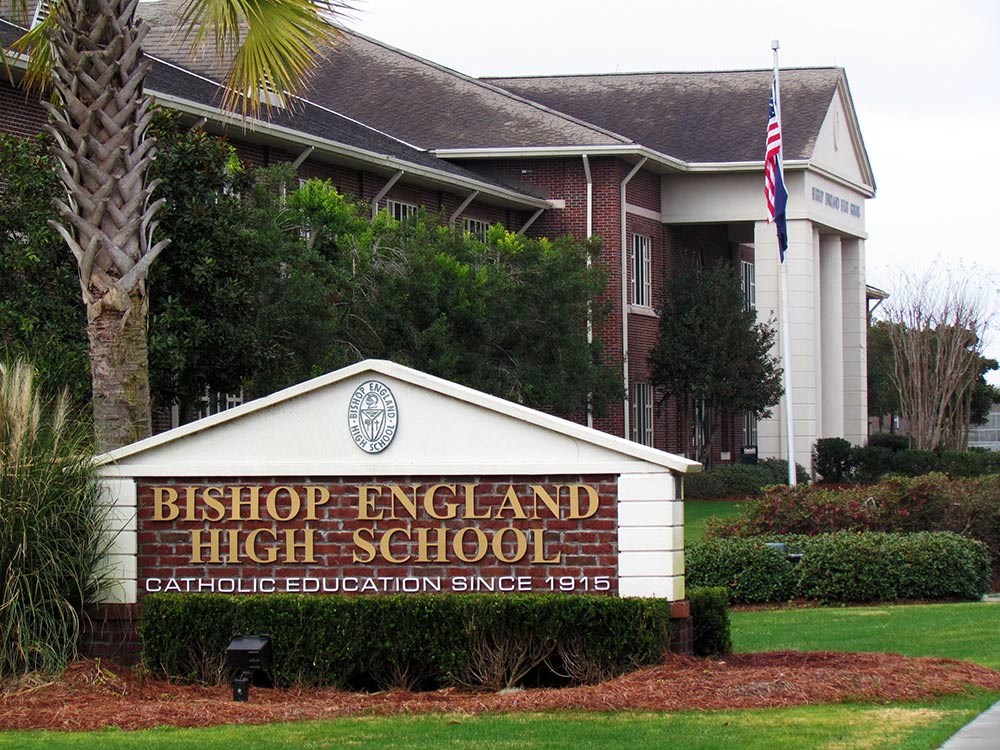 Bishop England High School is presently the largest four-year Catholic high school in South Carolina. With a current enrollment of more than 700 students the courses quickly fill to capacity.
"We encourage parents to begin the enrollment process during a student's eighth-grade year," explained Kit Brownell, director of admissions for Bishop England High School. "Our open house, held every year in November, kicks off the admissions cycle for each student."
The admissions cycle also includes the application and student placement test before each file is reviewed for admissions.
"We accept high school-aged children and can accommodate from honors students to individuals who qualify for our Options Program," Brownell said.
In 1915, the hopes of the Charleston Catholic community became reality when Catholic High School opened its doors on Queen Street. The school has since gone through a name change and has moved to a new location on Daniel Island, but it is still highly successful in providing a top-notch education to many Lowcountry children.
"We were asked by the city of Charleston to move to Daniel Island to help build the island community. We were given 40 acres of land by the Guggenheim Foundation," explained Brownell. "Daniel Island has been great. We have watched the entire community grow up around us. The move to Daniel Island made it easier for our students from the Summerville area to get to school. Previously, we were landlocked in the downtown area, so this move allowed our extracurricular activities to grow."
Bishop England High School offers faith-based education aimed at developing all-around students who are strong and disciplined.
"We offer a very classical institutional education," said Brownell.
This year, 23 percent of the students at Bishop England weren't Catholic; their parents' primary reason for choosing the school was academics, according to Brownell.
Written by Stacy E. Domingo
Photo provided.