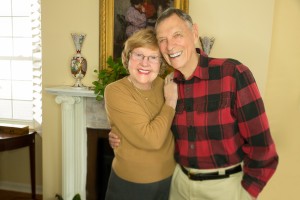 Today his shoulders are a little stooped and his once dark hair is gray, but that famous smile still radiates from the face of Arthur Ravenel. It's a contagious grin that immediately transfers to those around him, a trait he once laughingly referred to as his "politician's smile." He still spins yarns with homegrown charm.
Mention "Cousin Arthur" and everyone in the tri-county area knows you are referring to Arthur Ravenel Jr., a mover and shaker in the South Carolina political scene for more than half a century. Ravenel is an eighth-generation descendant of French Huguenots who came to Charles Town in 1686 by way of the Island of Jersey. With these deep roots, he claims to be "related to half the state." When his cousin, the late Julia Ravenel Dougherty, who also was active in local politics, began referring to him as "Cousin Arthur," the former "Country Arthur" had a new and lasting moniker.
Ravenel has been "retired' from politics since 2010, when he declined to seek re-election to the Charleston County School Board. He and his wife, the former Jean Rickenbaker, sold their home of 27 years on Center Street in the Old Village and moved to the Franke at Seaside community three years ago. He still spends one day a week in his office in the Faber House on East Bay Street, a grand Palladian mansion he purchased in 1971 for $20,000 from the Historic Charleston Foundation, which had rescued it from demolition.
At one time, Ravenel also owned Presqu'ile, the handsome historic home across the street. A short distance away is The Cigar Factory, another one of his former acquisitions. This purchase came with an interesting tale, and Ravenel is a master storyteller.
The American Tobacco Company owned the vacated structure and was desperate to sell the deteriorating building. Ravenel was having lunch with the realtor representing the company, who bemoaned the fact that he could not sell the property. Ravenel immediately offered him $250,000. Thinking he was calling his bluff, the realtor told Ravenel to put it in writing. He reached across the table, grabbed a napkin and wrote that he agreed to purchase all the land that American Tobacco owned in South Carolina for the sum of $250,000. A few weeks later, Ravenel received a call from an attorney for American who wanted to know if he was serious.
"Hell yes," was his response. "Just give me some time to put the financing together."
Ravenel credited the late Harry Hallman, former mayor of Mount Pleasant, for steering him into the role that resulted in one of the largest bridges in the world bearing his name. For over 20 years, local authorities had sought funding for a bridge to replace the aging and "functionally obsolete" Grace Memorial Bridge and its newer but still shaky sister, the Silas N. Pearman Bridge. Hallman convinced Ravenel to run for South Carolina State Senate and explained how the creation of a state Infrastructure Bank could finance the new bridge and other transportation projects.
With the bridge at the center of his campaign, Ravenel was elected to the Senate in 1996. A year later, legislation created the South Carolina Infrastructure Bank. Ravenel praised former U.S. Rep. Henry Brown for putting together its funding mechanics. The Bank's first project was a parkway in Horry County, followed by a $600 million bridge over the Cooper River.
In 1997, the South Carolina Highway Commission and the South Carolina Legislature agreed to name the bridge after Arthur Ravenel Jr., though some locals still refer to it as "The Cuz Way." When illness kept him from fully participating in the opening ceremonies for the bridge, he joked, "Maybe you shouldn't name things after people before they're dead."
While the soaring bridge between Charleston and Mount Pleasant is the most visible of Ravenel's accomplishments, he takes greater pride in other projects. An ardent environmentalist, he served on the Heritage Trust Advisory Board, which purchased and now protects thousands of acres of land on preserves throughout the Palmetto State.
When the Navy Shipyard in North Charleston closed in the early 1990s, Ravenel played a large role in securing business proposals for the land. He pointed out that the number of people working on the site today is the same as when the Shipyard was fully functioning.
In the late 1960s, Ravenel was instrumental in establishing widespread reform for the treatment and care of the mentally handicapped in South Carolina and was named president of the South Carolina Association for Retarded Children. His fifth child, William, born in 1965, was diagnosed with Down syndrome. Rather then hide William's condition, Ravenel and his former wife, Louise, crusaded for better education and care for the mentally handicapped. In 1972, Look magazine, now defunct, did an in-depth article on how the Ravenel family coped with William's special needs.
When asked about the important events of his long public career, he paused to consider the question, long enough for his wife, whom he affectionately calls "Ric," to shout from an adjoining room, "Marrying me." Ravenel chuckled at her quip; it's obvious they share a quirky sense of humor. He then turned serious and stated that meeting Nelson Mandela, when Ravenel was a congressman and South Africa's first democratically elected president addressed the U.S. House of Representatives, was near the top of his list.
"He was leaving the House, and I was in his path, so I just stuck out my hand and he reached out and shook it," Ravenel recalled, savoring the memory.
The Ravenels are surrounded by family. Together they have 10 children, his six and her four. They start each day on their screened porch with Ravenel bringing his wife a cup of coffee. He also enjoys spending time with Ric at their cabin and listening to her play the piano – only because he's lost some of his hearing, she joked. Laughter remains a large part of their lives.
Arthur Ravenel Jr.
1927 • Born March 29 in St. Andrews Parish in Charleston. His father raised Irish potatoes, cabbage, 'horse' corn and cattle, a tradition he continued.
1945-1946 • U.S. Marine Corps.
1948 • Married Louise Rodgers. Children: Suzanne, Arthur III, Renee, Eva, William and Thomas.
1950 • Bachelor of science, College of Charleston.
1952 • Started a home improvement business and a real estate business.
1953-1959 • South Carolina House of Representatives (Democrat).
1960 • Switched to the Republican party.
1962 • Lost his bid for a South Carolina Senate seat.
1966 • President, South Carolina Association for Retarded Children.
1971 • Lost a special election for the U.S. House of Representatives.
1971 • Lost the Charleston mayoral election.
1974 • Married Jean "Ric" Rickenbaker of Manning. Four children from a previous marriage.
1974 • Lost an election for the South Carolina Senate.
1976 • Lost an election for the South Carolina Senate.
1987-1995 • South Carolina House of Representatives (Republican).
1980-1986 • South Carolina Senate.
1987-1994 • U.S. House of Representatives.
1994 • Lost primary for the governor's seat to David Beasley.
1996-2005 • South Carolina Senate.
1999 • New Cooper River bridge named in his honor.
2006-2010 • Charleston County School Board.
By Pam Gabriel
Photo by Jenn Cady