A few years back, Elizabeth McCann, a native of Minneapolis, got her Band of Horses poster signed by the lead singer at a concert venue known as 7th Street Entry. Today, she and her husband Ben Bridwell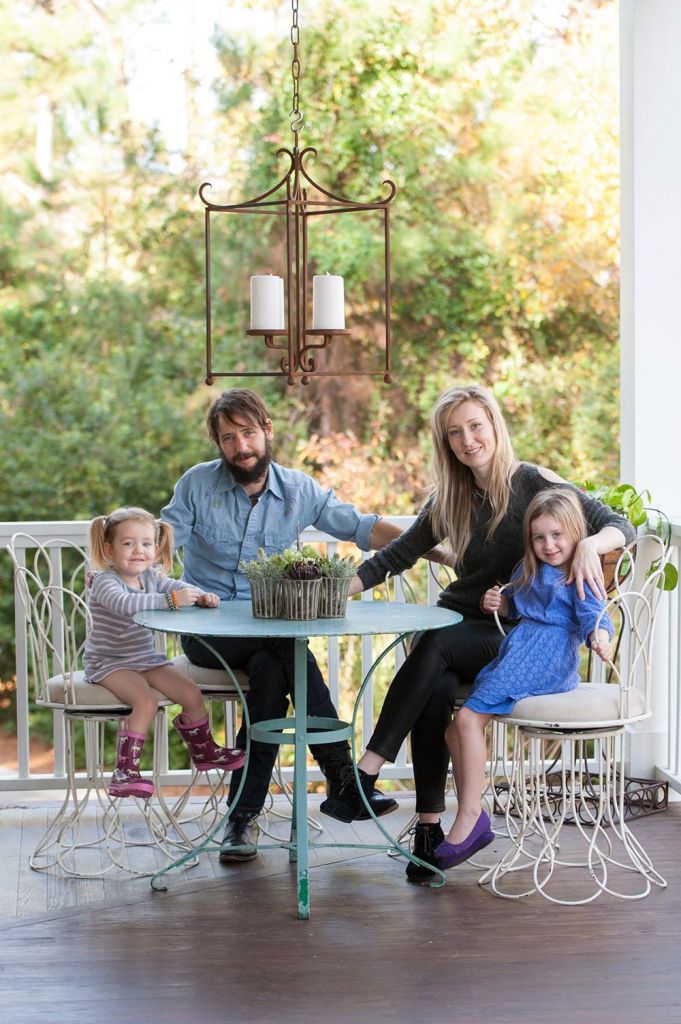 live with their two daughters, Annabelle and Ivy, in the heart of Mount Pleasant. Elizabeth had never been to South Carolina before marrying Ben – but now that she's arrived, she doesn't plan on leaving anytime soon.
"I was just telling Ben in the car the other day how we live in the most beautiful part of the country," she said, opening a box of shortbread cookies and arranging them on a plate.
"It's progressive, the people are nice and it's a good place to raise kids. It took me a while to adjust, but now I don't want to live anywhere else – even after seeing most of the country and the world while touring with Ben."
Though Liz wondered whether her little girls – Annabelle, age five, and Ivy, age three – would distract from the interview portion of our morning meeting, their cheerful presence in the living room, along with the family beagle, Conrad, was endearing. One can't help but feel like an old friend on a regular visit inside this family's household; the relaxed vibe put Kate and me (both being slightly starstruck fans) at ease.
The Bridwell abode, which is located in the Grassy Creek subdivision of Mount Pleasant, was custom built by Saltwater Homes. Ben Bridwell explained how after a stint living out in Huger, South Carolina, they decided they wanted "a nice yard and friends."
"It was hard for Liz, being all the way out there when I was gone," he said. "Here, we're somewhat secluded but it's still easy to get groceries."
Ben and Liz both stay busy, with Ben on the road with Band of Horses and Liz owning Breathe, a luxury spa in Mount Pleasant. But the couple manages a happy home for themselves plus Ivy and Annabelle with some creative teamwork. Liz even helps other mothers manage their own schedules; Breathe offers flexible hours and childcare – two things that she values herself.
"I try to set up my day so that I'm finished with work when the girls are finished at school," she said. "I make it a priority to spend my evenings with them. Often, I'll return emails after they go to bed."
Quality time is important to both Liz and Ben – meaning, quality time without technology. Liz explained how she frowns on the girls becoming "obsessed with technology" and thus tries to set a good example by not using smart phones during dinner, bath time, or any time reserved for family. In fact, Liz and Ben both stressed the importance of fun, engaging activities when they're together. Limited television watching, in favor of crafting and coloring, is part of routine.
"They'll perform little concerts," Liz said with a chuckle. "Annabelle is a lot like Ben; she loves to make up songs."
As one might suspect, the Bridwell home has touches of music everywhere, with a baby grand piano in the family room, plenty of albums in all genres and a Ben's personal collection of keyboards. While Ben is home with his family, he writes much of the music that later ends up on albums for the band – but sometimes, he craves solitude for songwriting and holes up in a cabin for awhile.
"That's when the really weird, creative stuff comes out," he said with a laugh.
Liz is quick to point out that Ben's touring schedule allows her to enjoy a certain amount of flexibility – she goes as far to say that sometimes it's easier not to "confer with a partner" about everything."
"There are advantages and disadvantages to him being gone and being here," she admitted. "I grew up as an only child, so I'm independent, but when he is here he cooks, helps with the girls and can carry some of the responsibilities. But when I'm alone, I'm the queen of multitasking like any woman!"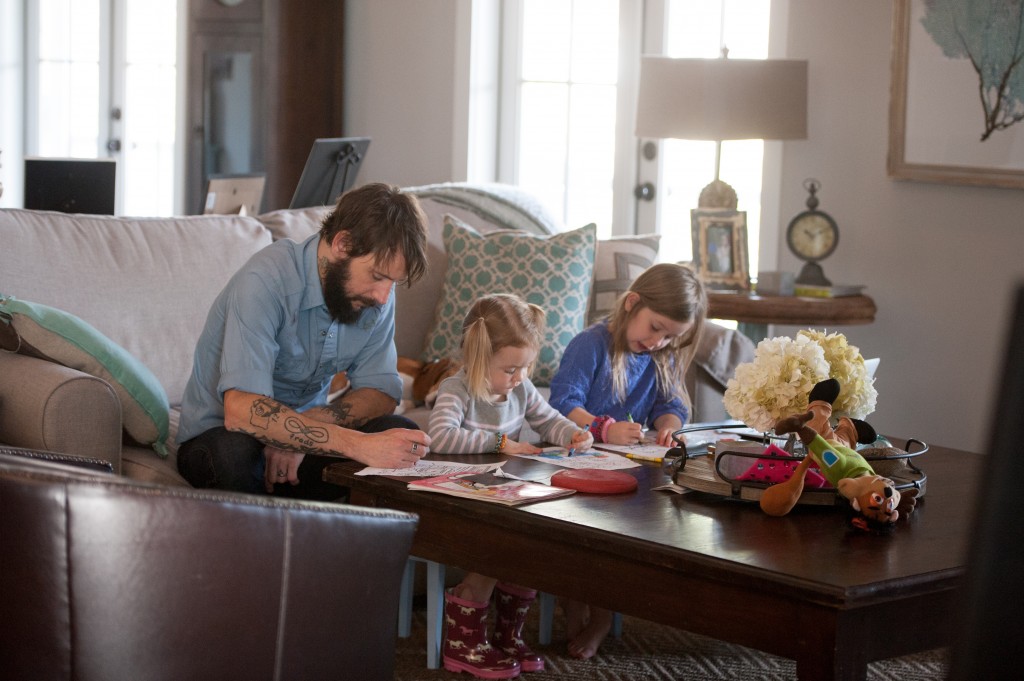 Story by Denise K. James
Photos by Kate McKinley