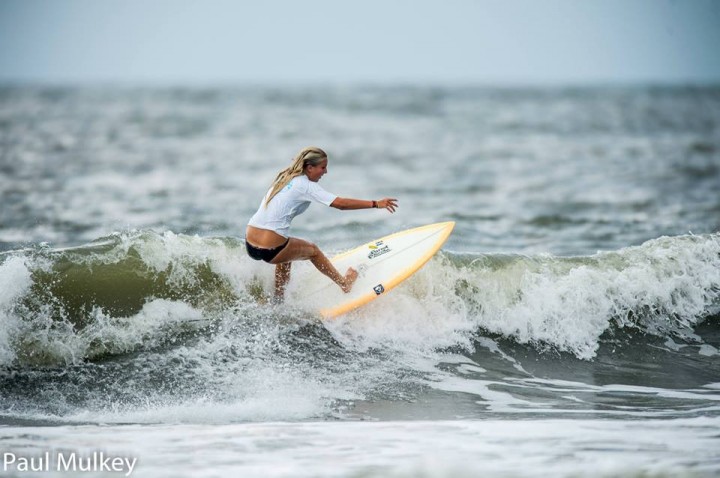 We've all seen them. Their bare feet leave prints in the moist sand – a grayish beige map to adventure and adrenaline. Sometimes wetsuit-clad and always determined, they paddle out, braving the rough thrash of the sea for that ultimate dance with the elements.
Can you blame them? After all, the good days are the ones that leave us sun-kissed and sandy. Just ask Marshall DePass, director of Eastern Surfing Association's Southern South Carolina District. For the past six years, he has helped folks of all ages and abilities reach new heights in the water and on shore.
"I started surfing when I was 6 years old. I went from a boogie board to a surfboard in the beginning," said DePass. "I learned from a few older kids who surfed in the ESA (Eastern Surfing Association) in North Myrtle Beach. I got my first surfboard for my 8th birthday and have been loving it ever since."
There is a new crop of up-and-coming swell seekers in South Carolina, fueled by the overwhelming desire to hop on a waxed board and ride out into the tide. DePass, who fell in love with the sport as a youngster, is dedicated to making sure the surfing community thrives – from Folly Beach to the Isle of Palms.
"During the summer months, we surfed every day from morning to evening. It seemed like the ocean was our babysitter," said DePass, reflecting on his initial steps into his own surf journey. "I don't remember my first wave, but I certainly know that as surfers we are all searching for that perfect wave."
Currently, there are three ESA All-Stars in the Southern South Carolina District – an unprecedented milestone for the region. Each year the Eastern Surfing Association searches to find members who exemplify what it means to truly be an All-Star in style, attitude and overall ability. Hartley DePass, a sophomore at Wando High School, Olivia Dilling, a freshman at Wando High School and Cory Jackson, a freshman at James Island High School, all made the cut out of 27 East Coast districts.
From stand-up paddleboarding to shortboarding and longboarding, these three All-Stars prove to be dedicated to a vast array of watersports. Their hard work has paid off, with all three gaining sponsorships from major surf companies.
"The goal of the SSC is for the kids to have a competitive challenge with surfing while they are surrounded by a family atmosphere. Many SSC members have grown up surfing with one another for years and years. Many surfed as kids in the ESA and now watch their kids surf in the ESA," said DePass. "The friendships that are made last for a lifetime. We have divisions that are for the young guns, referred to as the Menehunes, and divisions for the older surfers, referred to as the Legends."
When not soaking up the rays and billowing through rip curls, ESA-SCC is helping to make the community and environment that much brighter. After all, Mother Nature plays a huge role in their day-to-day, so it only makes sense that they keep Her looking pristine.
"We do beach cleanups at every contest held," said DePass, who in addition to keeping our shorelines and oceans litter free is also committed to exposing a very special group to the sport of surfing.
"The SSC is a nonprofit organization and a volunteer association. We support Surfers Healing – a Foundation for autism, which hosts the Folly Beach Surfers Healing Camp in mid-August."
During the camp, surfers of all ages ride out on tandem boards with autistic participants. The vast weightlessness of the ocean and gentle rhythmic rock of the waves provide those with autism a much-needed sense of tranquility.
Intimidated by the thought of throwing caution to the wind and hopping on a board? DePass urges those with hesitancy to put their concerns aside and jump in – literally.
"My advice is whether you are the next Kelly Slater or Carissa Moore, two of the world's top male and female surfers, respectively, come on out and join the ESA-SSC District , where we have 10 to 12 competitions locally that are sponsored by local surf shops, local surf companies and local businesses."
The ocean and tide know no age. From fresh tweens excited to be submerged in the sport to older folks who long to feel the wind at their back and polyurethane under their feet, there's room for all at the SSC. DePass relishes the fact that members range in age from 4 to 74.
"Join in on the fun of the sun, sand and, most of all, the fellow surfers. The SSC boasts some of the best surfers around and definitely some of the best fun you can find in the local surfing community," DePass said.
Embrace the glistening salty waters that surround the Lowcountry and experience the utter exhilaration of riding that undulating indigo green toward the shoreline. An afternoon of basking in the golden rays and salty spray may just be the prescription for what ails you. Any wise surfer will tell you, experiencing multiple wipeouts are worth it once you catch that perfect wave.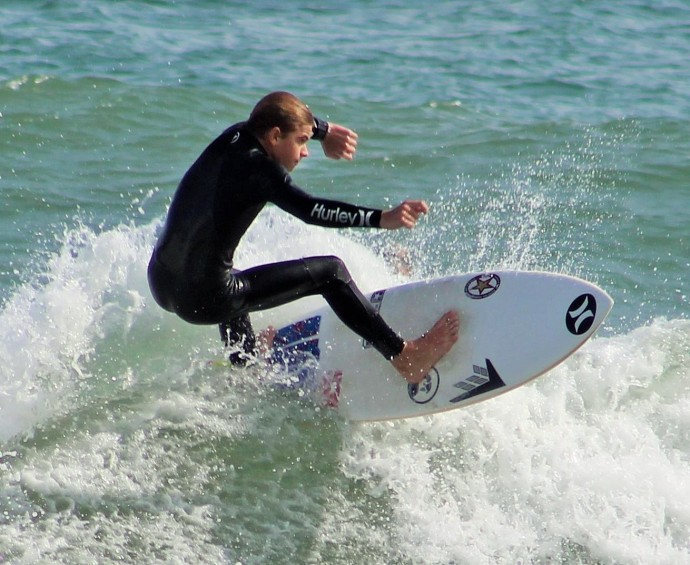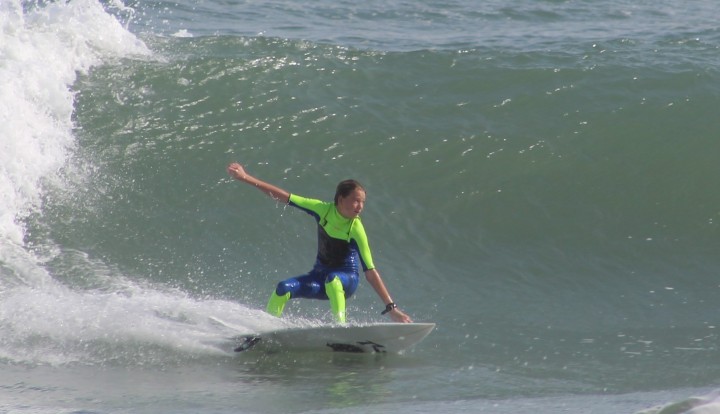 For more information, log on to ssc.surfesa.org.
By Kalene McCort
 Photos Courtesy of the Eastern Surfing Association.