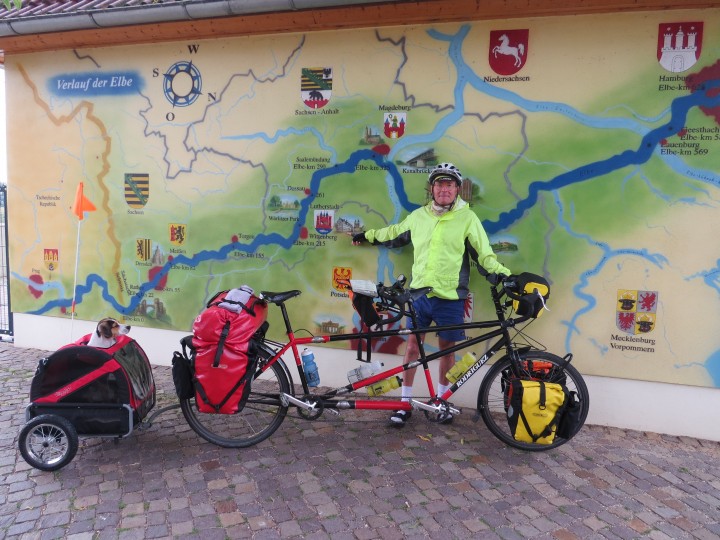 Photo Provided.
On most postcard-worthy days, you don't think twice about slipping on your sneakers and taking a stroll or bike ride on the Ravenel Bridge's Wonders' Way. Weather permitting, it's not uncommon to see hundreds taking in all this 2.7-mile pedestrian and bike path has to offer. Seeing the side of the bridge peppered with enthused cyclists, joggers, runners and walkers making their way over the Cooper River has become an expected and welcomed sight.
It's difficult to imagine not being able to journey down this intrinsic part of our skyline by foot or bike. However, the original building plans for the Ravenel Bridge didn't include such a path. Thanks to the concerted efforts and tenacity of multiple citizens, who were willing to stand up for what they believed in, we have access to this path today. The man at the center of this hard-fought victory was Citadel Professor Donald Sparks, who has made countless weekly bike rides since its completion 10 years ago.
"When I heard they were not going to include a bike path in this project, I thought that was crazy!" said Sparks. "It was a coordinated effort by many groups. But I suppose I took on the cheerleading role."
An avid cyclist, Sparks saw the potential for a multi-use path, not just to give people a car-alternative method to get from Mount Pleasant to the Peninsula but for the environment. Fewer cars means less pollution in the Lowcountry.
"I grew up in Greenville and rode my bike to school as a kid," said Sparks. "Riding my bike today allows me the same freedom to get from place to place. I like that it is part of a healthy lifestyle and it is just so easy."
Getting South Carolina's Department of Transportation to agree to incorporate a bike path into the Ravenel Bridge plan wasn't so easy. The Charleston Bicycle Advocacy Group, now Charleston Moves, sped full force into good old grass-roots activism in 1999 with a record-breaking campaign. Collaborating with the Sierra Club, Earth Force, the Coastal Conservation League and Community Health Partners, they set out to send a very powerful message to those who needed to hear it.
Flooding the area with "Can't Wait to Bike The New Bridge" bumper stickers, T-shirts and postcards, Sparks and company were determined to not be silenced. Thirty thousand postcards were sent to Charleston Mayor Joseph Riley's office. The overwhelming amount of public support for the project was evident. Riley jumped onboard early on and Mount Pleasant Mayor Cheryll Woods-Flowers quickly followed suit.
Once the politicians were in favor of the project, Charleston Moves boldly took out a half-page newspaper ad thanking the Department of Transportation for the bridge's bike path before it was even a done deal. Creating a buzz paid off big time for the $12-million project.
On his days off, Sparks can be found pedaling from his downtown Charleston home to Sullivan's Island to grab lunch at Poe's Tavern. Oftentimes, Sparks isn't making the journey solo. Hitched to the back of his bike you'll find a small carrier occupied by Alp – a 25-pound beagle who seems to enjoy the ride as much as his owner.
"She's sporty. She's a character," said Sparks.
While Sparks never doubted that the bike and pedestrian lanes would be used, he is often overwhelmed by their popularity.
"I'm consistently surprised with just how many people you will find out there on a daily basis," said Sparks. "It's very gratifying to see the use."
When asked what advice he had for individuals trying to implement change in their city, Sparks responded: "Educate yourself. We spent much time corresponding with engineers and transportation specialists all over the country to discover what would be the most successful route to go. Reach out to your friends. There is strength in numbers."
By Kalene McCort.