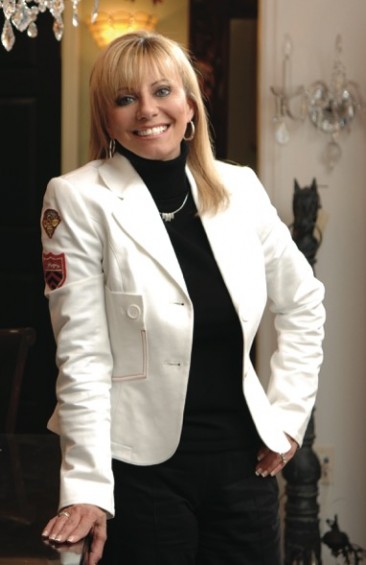 Chances are pretty good that Jan Clouse, owner of Carolina Lanterns & Lighting, can guess where you live if you tell her about the electric and gas service to your Mount Pleasant community.
Her interest in lighting began in 1999 when she was building her own house.
"Park West was one of the first neighborhoods in Mount Pleasant to have natural gas, and I quickly realized that you could not find gas lanterns just anywhere," said Clouse. "I went to a lighting store in my running outfit and asked about gas lanterns. The salesperson asked about my budget, which was $3,500, and she informed me that my budget wouldn't work. Then she turned her back on me to serve another customer."
That's what inspired Clouse to dive into the world of gas lanterns. Today she's the owner of the highly successful Carolina Lanterns & Lighting.
"Our clients wanted more from us, and so in 2005 we incorporated all aspects of lighting, not just lanterns," said Clouse. "We have supplied thousands of homes and businesses as well as entrances and street lighting throughout Charleston."
The most popular exterior lantern is still the good old-fashioned 24-hour-a-day, seven-days-a-week burn lantern that illuminates many Charleston-area homes.
"The electronic ignitions are great in the Signature and Architectural Series, and the cost averages about $15 a month for each lantern," Clouse explained. "Choosing the right outdoor fixture is a critical final touch to a new home or a newly refreshed home."
Whether you are building a new home or renovating your current place, Carolina Lanterns & Lighting has the products and expertise to make each project happen. The retail staff assists clients who visit the showroom, while the outside staff travels to clients' homes, helping them choose and place lighting. And the lantern side of the business has certified staff capable of working in all areas.
Clouse encourages potential clients to visit the showroom, which is open six days a week and by appointment.
"We love for clients to bring in their plans and pictures and share lunch with us or enjoy a soda and popcorn on Saturdays. It's a great way to discuss the project that is important to you," she said.
To guide buyers in choosing the appropriate interior and exterior lighting, the staff will ask several pertinent questions about the purpose of the lighting. Is it utilitarian or possibly for reading or for romance?
"We are there for our clients from the beginning of the project and all the way to the very end," explained Clouse. "I want our customers to know that they don't have to go through a big corporation to get what they want. Here at Carolina Lanterns & Lighting, you can go straight to the top, which is me. I'm involved in the buying, marketing and customer service on a daily basis. We get excited about your project with you."
To learn more about the many options Carolina Lanterns & Lighting offers, call (843) 881-4170 or visit www.CarolinaLanterns.com.
By: Stacy E. Domingo
Photo provided by Carolina Lanterns.