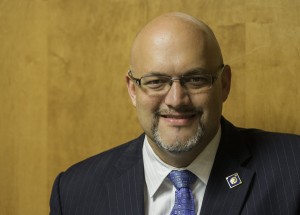 Smith was elected to his first term in office – taking his initial dip into the political pool – in 2013, and has been hard at work ever since.
"I average 20 to 25 hours a week between Council and the water commission," said Smith.
He explained that one of the first things he learned on the job is that there is a lot of work involved for what's technically a part-time job, to make sure his decisions are well-informed.
"I'm very thankful that I've had the significant amount of required time to dedicate to preparation before committee and Council meetings, based on facts and not likes and dislikes of any projects," he said.
But all that homework has paid off, and Smith feels he is serving the town precisely the way he promised in his campaign.
"One of the reasons I ran was due to my ever-growing frustrations over governmental regulations, what felt like continual, never-ending tax and fee increases on me as a small business owner and member of the community," recalled Smith.
"Looking back over my voting record over the past 20 months, I'm very proud to say my votes have been consistent with what I campaigned on," explained Smith, adding "but it is frustrating at times how slow government has to move as compared to the private sector."
Government doesn't always move quickly, but Smith is doing his part to ensure that Mount Pleasant is being properly represented.
"At the end of the day," said Smith, "I feel the vote that I bring to committee and Council meetings belongs to the people I represent, not me personally."
By Brian Barrie.
Photo by Ronnie Martinelli.