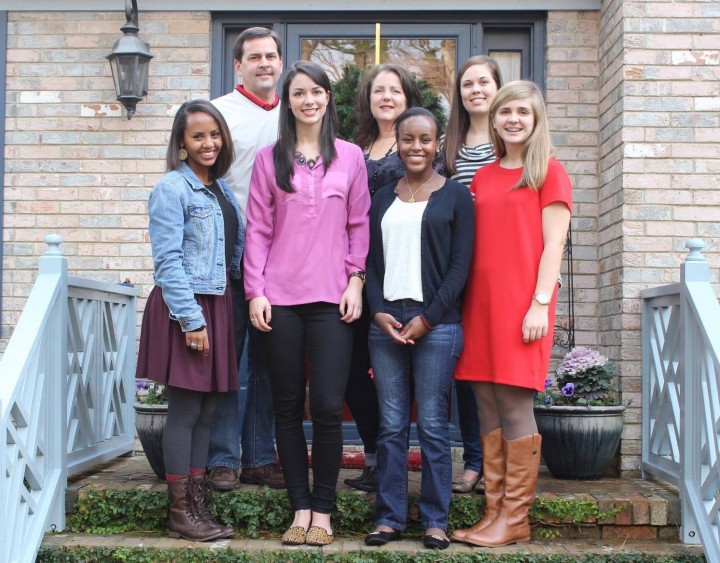 Walking into the Wilson's Mount Pleasant home, I can already feel the warmth. I'm not talking about the toasty fire, but the genuine feeling of togetherness and support. For Bill and Susan Wilson, deciding where to send their five daughters to school was no easy task. Until they discovered Palmetto Christian Academy, a private institution that matched their values and continues to exceed their expectations today.
For over two decades, Palmetto Christian Academy has been a source of superior learning, academic excellence and positive community involvement.
'From volleyball to basketball to the spring play, there is always something that the girls can get involved in." said Susan. "I'm so impressed with the diversity of activities offered and the fact that they are able to participate in such a variety."
Building the foundation for a budding future is something Palmetto Christian prides itself on. With students going on to attend prestigious universities after graduation, it shows that the individualized attention they provide is consistently beneficial.
"I felt really prepared when I graduated from Palmetto Christian Academy," said Kimberly Wilson, who has since graduated with honors from Clemson University. "While spiritual growth is important, the school also focuses on academics and the AP exams and standardized test scores reflect that."
The positive experiences have transcended beyond classroom walls and into other facets of students' lives.
For Kimberly, a PCA school trip to Costa Rica, her junior year, would set a path of serving others in motion. As a teen, she worked with fellow classmates to set up a camp overseas for impoverished youth. Providing them with three meals a day, a plethora of activities and sharing the gospel were just a few of the ways she left a lasting impact.
Her experiences in Costa Rica volunteering led her to pursue more altruistic opportunities later on. Working with medical professionals and volunteers in the Dominican Republic, she helped patients in need of surgery receive the medical attention they deserved and so desperately needed. Kimberly is now working towards becoming a physician assistant.
In addition to Kimberly's humanitarian work, her parents have a long history of missionary work. Several trips to Africa would result in Bill and Susan adopting their daughters Katie and Elizabeth, when they were just six and nine years old. From an orphanage in Ethiopia to a home in Mount Pleasant, culture shock was apparent at first, but the sisters soon adapted to life in the Lowcountry.
"Katie and Elizabeth would see their sisters going to school and ask if they could too," said Susan. "Palmetto Christian Academy welcomed them with open arms. They were immersed in English and the school structure. It really was a great partnership. I don't think I could have done that myself."
"I really like the school's environment," said Katie Wilson, who first came to PCA as a non-English speaking six-year-old. She now plays on the varsity basketball team and volunteers at a local animal shelter with fellow classmates. Elizabeth is currently excelling at Virginia's Liberty University.
"I like the smaller class size and the opportunities that come from that," said Rachel Wilson, a junior at PCA. "It's really a better way to learn."
From round-table discussions on novels to premier fine arts programs, Palmetto Christian Academy proves to prep future generations for success long after the gleeful toss of their graduation cap.
By Kalene McCort. 
Photo courtesy of the Wilson family.