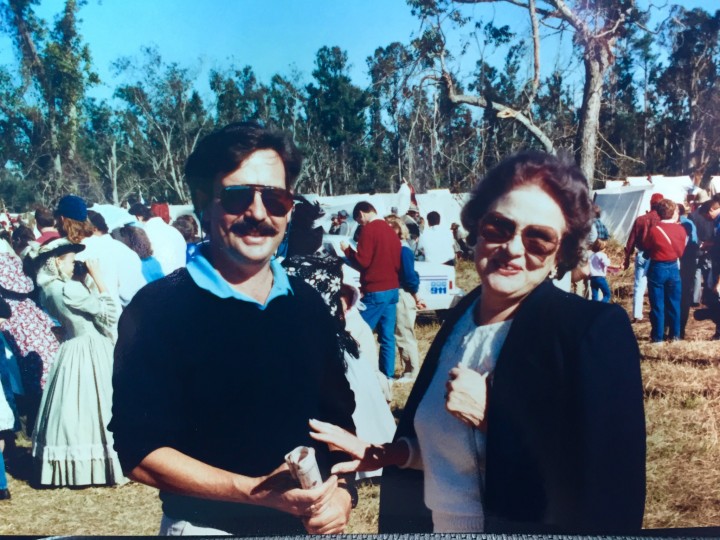 "The land is the only thing in the world worth working for, worth fighting for, worth dying for – because it's the only thing that lasts."
–
Gerald O'Hara, Gone With The Wind.
It could be argued that many years before Willie McRae, proprietor of Boone Hall in Mount Pleasant, moved to the graceful plantation along with his father and mother, he was already destined for growing things from the earth and sharing them with others. A third-generation descendent of "fruit shippers" from North Carolina, McRae and his father handled much of the fruit crop for the region, including well-known local farmers such as the Hamlin and Heath families, shipping produce to chain stores, distributors and importers throughout the United States and Canada during the 1940s and 1950s.
"My dad used to tell me that he found me hanging from a peach limb one day and brought me home," McRae joked.
Mount Pleasant was a small, sleepy town in those days, and families such as the McRaes would visit their friends for meals and take leisurely drives around the area. On one such occasion, when Willie McRae's parents were visiting the Buck family – they farmed land where the Wando terminal is now located – the couples rode through Boone Hall Plantation during a routine Sunday drive. According to McRae, the beauty of the plantation took his mother's breath away; she referred to it as "the most beautiful place she had ever seen."
It didn't take long for McRae's father to discover the plantation was for sale – and, in a grand, romantic gesture, he purchased all 738 acres for his beloved wife. McRae himself doesn't remember any of this, of course. The family officially moved to the plantation when he was just a year old, in 1955.
"I first fell in love with this place during my childhood," he mused. "It was a magical, mystical place for me, growing up here as a kid."
McRae said it was his mother who "first started the tourism business" for Boone Hall, encouraging visitors to check out the big plantation house and other points of historic interest. By the time McRae finished military school in the mid 1970s, it seemed appropriate for him to take the plantation off his parents' hands, as his father's health was on the decline. He decided to take business classes at Palmer College in downtown Charleston, in preparation to greet the 22,000 visitors to Boone Hall each year.
Naturally, with young Willie's fresh perspective came a few changes to Boone Hall and to the burgeoning business. McRae described how he wanted to bolster tourism by hosting lively events. He had noted that the locals were useful for spreading the word about Boone Hall and wanted to provide a venue for various types of entertainment that his neighbors could enjoy. His first official party at the plantation was an outdoor art show and barbecue, which proved to be successful. Encouraged, young McRae added new events, such as regular polo games and porch performances by the Preservation Hall Jazz Band of New Orleans and other musicians. Today, the plantation has many popular annual events and more than 200,000 visitors each year.
"Sometimes, now, I feel like I might have created a monster," he admitted with a crafty grin.
But joking aside, McRae truly loves the land that he cares for – as well as the community that keeps it active. Though he spent many happy years in the family produce and lumber businesses – even long after his father passed away when McRae was just 30 – he gave it up a few years back and now concentrates solely on tending to Boone Hall. While he misses the family business and "hated to give it up," McRae appreciates the time he can give the plantation now.
"We've made a lot of improvements in the last three or four years," he pointed out. "I believe that my parents would be proud."
As any honest fan of Boone Hall knows, the plantation serves as an active farm – providing fruits and vegetables to the Boone Hall Farms Market, outdoor produce stand and area restaurants – as well as a historic landmark and a community venue. McRae takes all three of these endeavors quite seriously. His gratitude for the public's support is obvious, and it's fair to say that Boone Hall gives back to the community that supports it. These days, events such as the Lowcountry Oyster Festival, the Boone Hall Pumpkin Patch, the Lowcountry Strawberry Festival, the Taste of Charleston, Wine Under the Oaks, plus countless other outdoor festivals and concerts provide a place for locals and visitors to gather.
"We really try to have a family-friendly atmosphere here," McRae said. "The community's involvement is what has made us what we are."
But it isn't just during events that Boone Hall is a great place to while away the hours. There's always a history lesson to be learned or shared with a loved one. Just recently, the original slave cabins on the plantation have been restored to feature several engaging lessons about plantation life. Plus, there's a live performance celebrating Gullah culture every day during the peak season.
"We like to say that we interpret history with a modern day flair," McRae pointed out.
As we walked through the beautiful, elegant rooms inside "the big house," as it's called, I asked McRae if he lives inside the grand, Southern home and gazes out at the Avenue of Oaks each morning. But nope – he's made the exchange for a more private corner of the plantation.
"I lived inside the big house until Hurricane Hugo," he said. "Now, I live in one of the restored tenant houses. The big house started to feel like a goldfish bowl with everyone always touring it!"
But for all the hundreds of thousands of visitors that Boone Hall Plantation welcomes into her bosom year after year, the vast expanse of land still feels, in many places, like the mysterious, secretive place that McRae knew in childhood. Drive – or walk – through the plantation, and you'll find several peaceful fields, home to thriving fruits and veggies that Mount Pleasant residents are happy to obtain from a local, trusted source. Asked what his personal favorite fruit or vegetable happens to be, McRae admitted that he's always had a special affection for peaches, both because they've "been a big hit" for Boone Hall and because he handled so many during his years in the produce business. And, as a farmer and proponent of a healthy crop and community, McRae commented that he strives to "practice good agriculture and to keep chemical use down."
But, really, what is Willie McRae's favorite part of owning Boone Hall? Though he confessed to loving the events – particularly the Taste of Charleston and the concerts on the lawn – as well as the rewarding opportunity to carry on his parents' legacy, it's shaking hands with every fascinating individual he encounters, all of them with a story to tell.
"I have met so many people I would have never had the chance to meet otherwise," he remarked, "from U.S. presidents and politicians, foreign dignitaries, corporate CEOs, television stars, movie stars and producers – right down to someone's grandmother who's just visiting for the day."
Sounds like Willie McRae practices true Southern hospitality.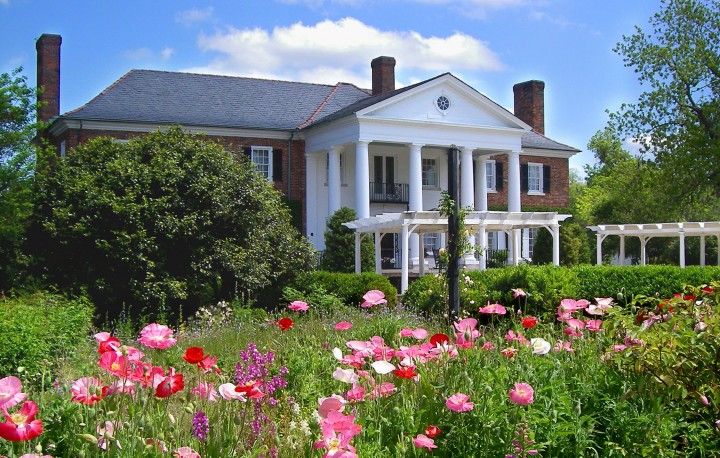 Story by Denise K. James
Photos courtesy of Boone Hall Plantation.