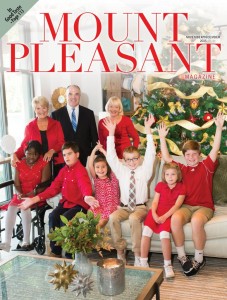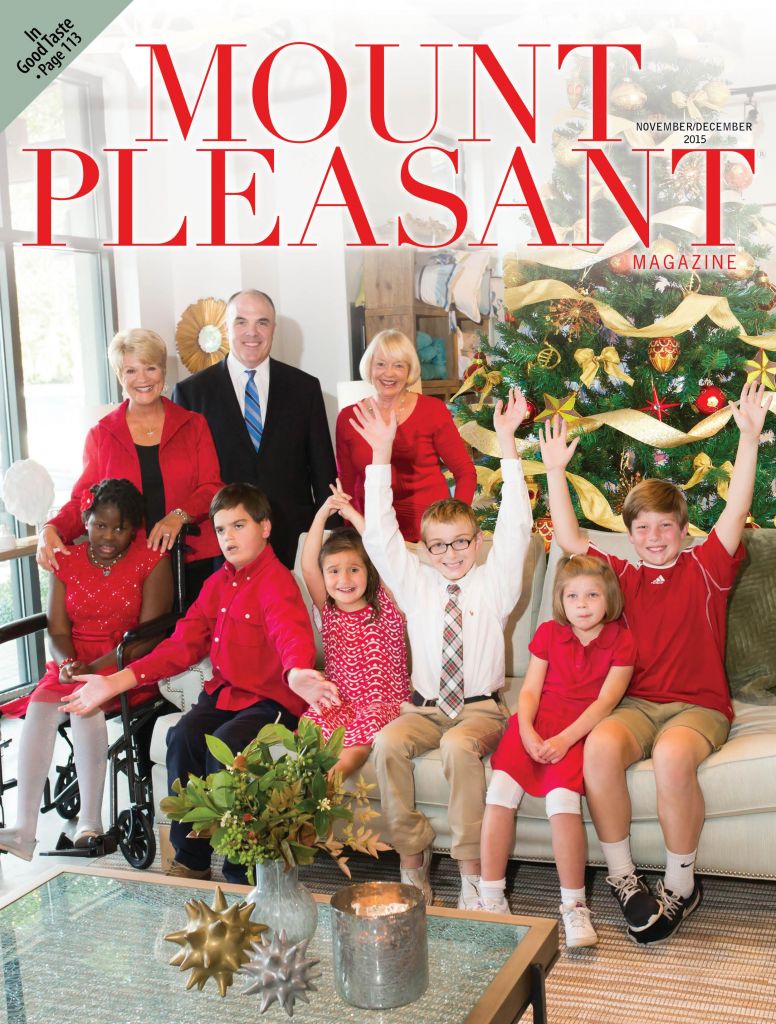 Everyone's heard the old adage that it takes a village to raise a child, but not everyone has figured in how many different roles are essential to raising that child. Here in East Cooper, our own rapidly-growing version of a village, we've gathered some of the key organizations and individuals who work hard on behalf of children and their physical and mental well-being, which translates into a better future for all of us.
In the following profiles, we introduce you to an organization that hosts summer camps for extraordinary campers; a group that raises funds so kids can have lifesaving medicine; an organization that battles childhood obesity; and a physician who has fought hard for younger kids who need autism tests. These profiles will assure you that, yes, people still care in this world we live in – and they prove it every day, not just during the holidays.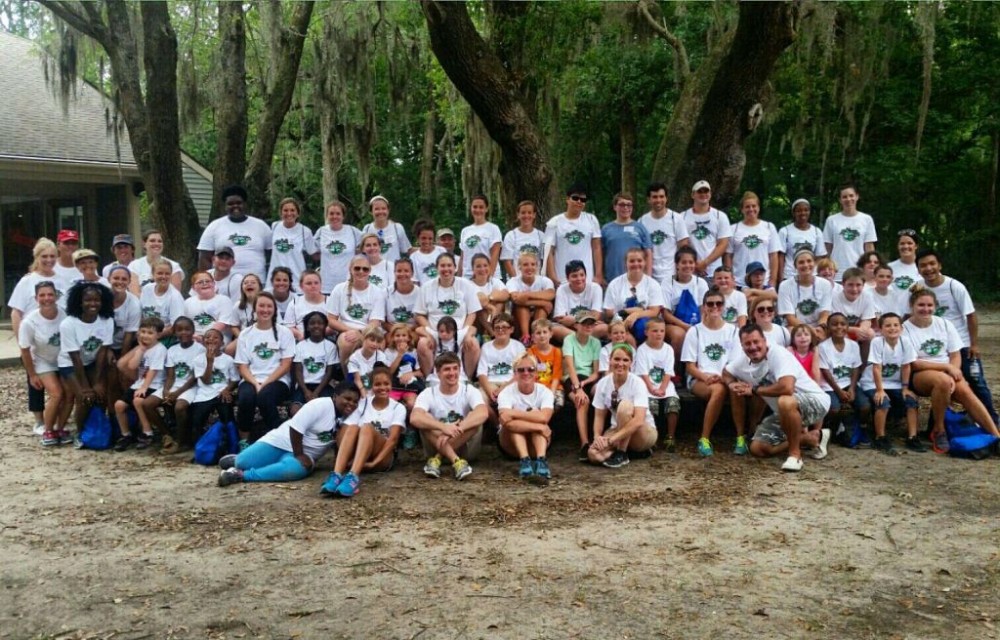 Camp Rise Above
Dreams Do Come True
By Denise K. James
Each July for the last five summers, Camp Rise Above has helped the dreams of children with debilitating illnesses come true. By focusing on what they can do – not what they can't – founder and Mount Pleasant resident Barbara Van Thullenar-Denton, her husband, Don Denton, and a team of compassionate counselors have encouraged Lowcountry kids to make the most of life.
How did Camp Rise Above begin? Five years ago, Barbara Denton was attending a Bible study in Mount Pleasant when her group was challenged to come up with a philanthropic project. Denton had previously had a successful camp for physically challenged kids in North Carolina and recognized a need for something similar in the Lowcountry.
Today, Camp Rise Above is bursting at the seams; the kids love it, local businesses and organizations support it and it continues to grow. This past summer, for example, Denton and her team introduced three brand-new, two-day camps: asthma, cerebral palsy and Tourette's/epilepsy/traumatic brain injury. Returning two-day camps include heart/kidney, sickle cell and brain tumors, for a current total of six camps, all held at James Island County Park.
The six camps were chosen based on need. The Dentons and Executive Director Erin Ulmer work hard with area hospitals such as MUSC, Trident and Roper – plus schools and pediatricians – to find out which children would benefit most.
"We offer what is not out there," Ulmer explained. "We take our leads based on knowledge gained from these health organizations, then we form communities and get to know the families. The three new sessions this year were incredible. Many kids were at camp for the first time, trying out new skills."
What goes on at the camps? A lot of fun, challenges and camaraderie with ample professional support, according to Denton and Ulmer. Standbys like snacks, songs and crafts are just the beginning; outdoor activities such as wall climbing and water slides help kids forget their illnesses and simply be kids for a while. And on the second day of each camp, there's even live entertainment.
"The children love meeting others who are like them," Denton added. "They encourage each other and understand each other's challenges.
According to Ulmer, the grown-ups get just as "fired up" as the children do about camp. An assortment of volunteers, including local doctors, nurses and students from the College of Charleston and Clemson University, all make time for these grateful kids each summer. One counselor is assigned to one child, and the bond becomes quite strong.
"We get our own counselor and, to me, they are like angels," remarked 13-year-old Tori Baruchi, who has attended the brain tumor camp more than once. "Counselors take time out of their summer to spend two whole days getting to know us and making our days at camp magical."
Denton said that she feels "the roots" of Camp Rise Above are in Mount Pleasant. It's home to many other board members, and East Cooper businesses are more than willing to support the cause. Naturally, with such encouragement from the community, future plans for Camp Rise Above are starting to take shape.
"We hope to expand our summer program and add a few more specialized sessions," Don Denton commented. "We're also looking for a place to host overnight camps with a medical facility onsite. We already have a donor base."
"[My condition] has been a bowl full of lemons in my life," admitted Baruchi. "But Camp Rise Above is a bowl full of sugar, and, with their help, I can make lemonade."
"If anyone asked me to explain my camp, I would say it's unconditional love," Denton added.
To learn more, visit www.campriseabove.org.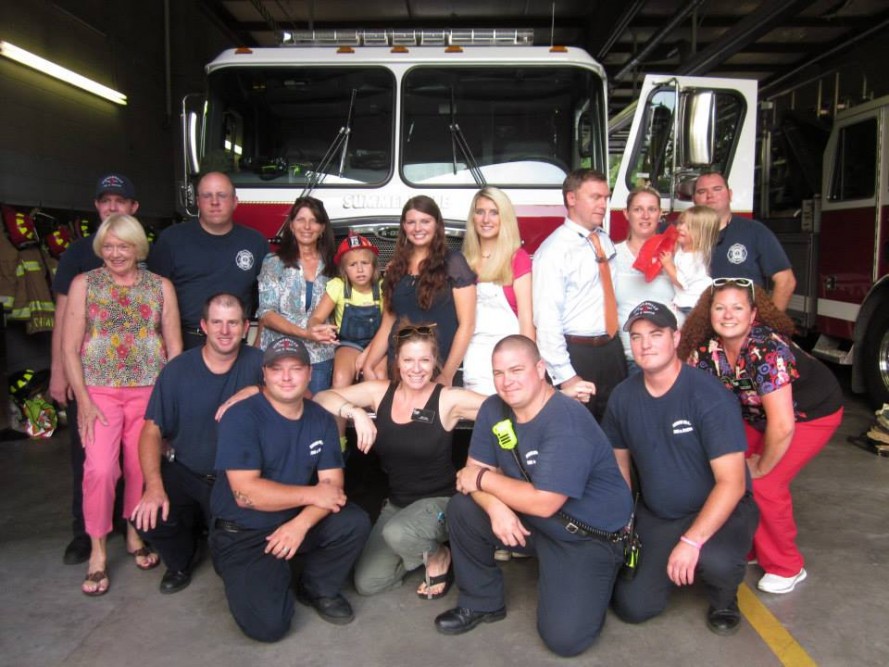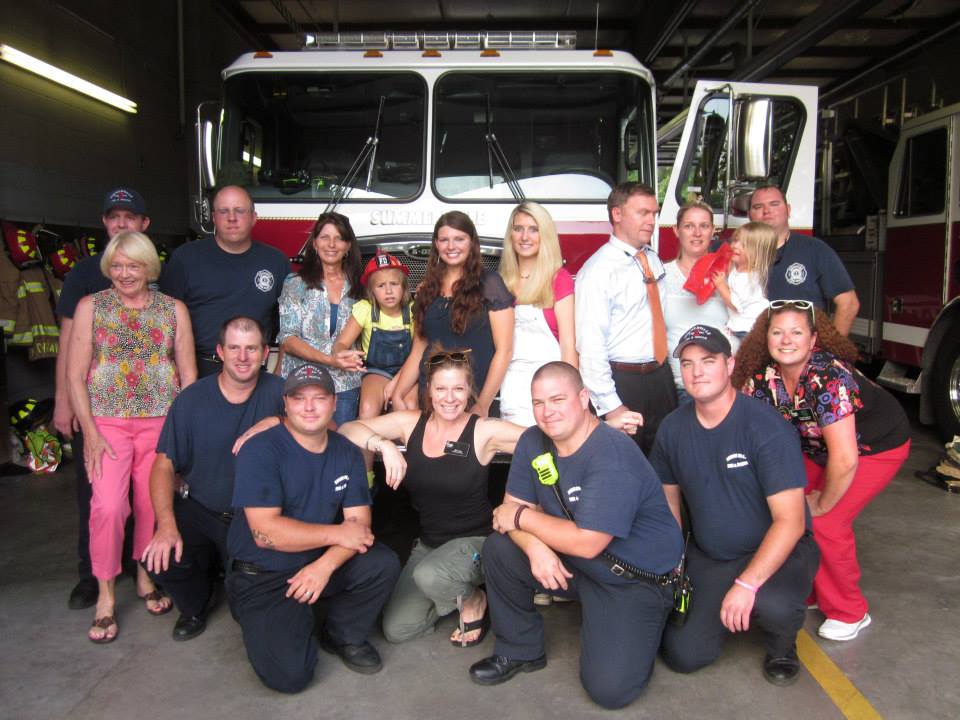 Carolina Children's Charity
Keeping Funds Local
By Denise K. James
Assisting children with medical expenses in Charleston, Berkeley, Dorchester and Colleton counties, Carolina Children's Charity has done its share of great work in the area. Jane Locke, a Mount Pleasant resident for more than 35 years, is proud of the seed she helped plant. Of those who courageously founded Carolina Children's Charity – or CCC, as it is sometimes called – back in 1987, Locke is the only one who is still part of the organization.
"My two daughters are now grown up, but my charity still needs me," she pointed out with a smile.
The mission of CCC has always been twofold: to bring lifesaving medical care and supplies to less fortunate children in the Charleston metro and to keep all funds local. Locke, who has always been an avid philanthropist, said she has left more than one Charleston branch of well-known national charities because "none of the money stayed local." CCC fixed that issue; all funds are raised in the Lowcountry and kept in the Lowcountry.
"What we buy for children must be medically necessary, things like medicine and therapy," explained Locke. "Anything the physician deems necessary."
Aid from CCC is available for children up to 18 years of age. The process includes the child's parent filling out the grant application and the child's physician attaching a letter explaining what the child's needs are. A tax form also must be attached so that CCC can verify identity. According to Locke, the organization rarely tells a family "no" unless the request is not medically required.
Money that CCC distributes comes largely from area firefighters who collect on behalf of the organization. This year, Mount Pleasant's firefighters have raised the highest amount, despite not collecting on the streets.
"The town of Mount Pleasant took firefighters off the streets, but they've found other locations to collect funds, such as churches and shopping centers," noted Locke.
No fundraiser is too small for CCC. The organization is constantly looking for new and creative ideas to raise money, including sporting events, church barbecues and anything that brings communities together. Locke said she tries to make herself available at the various events – and she asks board members and families who benefit from CCC to attend whenever possible.
"We try to send the families in need so that people understand," she commented. "About 60 percent of the kids look healthy and normal to the eye but have life-threatening illnesses."
To learn more, visit www.CarolinaChildren.org.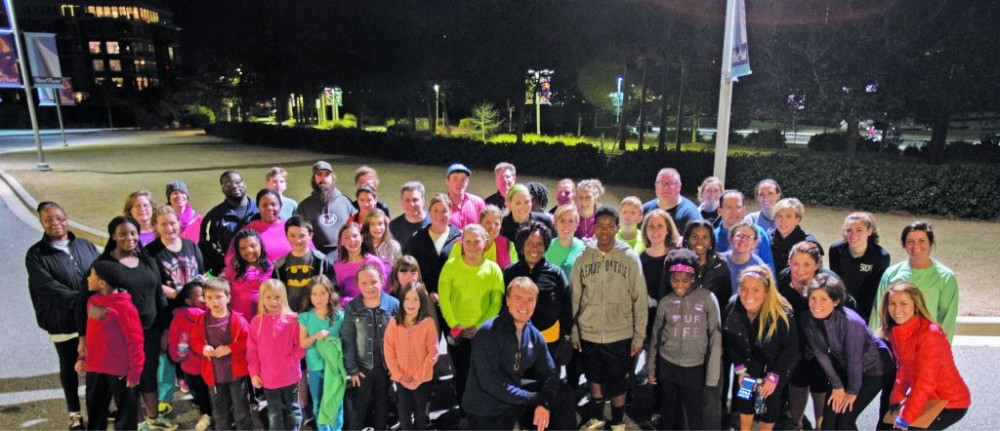 Louie's Kids
Empowering the Family
By Brian Sherman
Nearly 15 years after launching an organization aimed at honoring the memory of his father and at the same time fighting childhood obesity, Louis Yuhasz is changing the focus of the Charleston-based organization.
Starting in 2015, Louie's Kids, established in 2001 in Alexandria, Virginia, switched gears from providing individual help and became a family program. Everything the organization does, from physical training and participation in races to education about healthy eating, will include parents as well as children.
"The biggest difference in what we are doing now is the family approach," said Yuhasz, who grew up in Alexandria but now lives in the Lowcountry. "We're not just dealing with junior anymore. We're empowering parents to work with junior."
Louie Yuhasz, a transportation officer with the city of Alexandria for nearly half a century, weighed 550 pounds when he passed away. Looking for a way to honor his father's service to the city, Louis Yuhasz found inspiration while watching Oprah Winfrey's show shortly after a stroke took his dad's life. He decided to raise money to send the children of blue collar employees to summer camp. During the summer of 2001, the organization sent four kids to a camp in Massachusetts that provided help for overweight children.
"The idea was to help kids not go down the same road as my dad," Yuhasz explained. "He used food for comfort, as so many children do."
According to Yuhasz, around 25 million kids in the United States are overweight or obese, and 89 percent of them will grow up to be obese adults.
Once Louie's Kids launched its website, children from around the country started applying for summer camp scholarships. Yuhasz found a camp in North Carolina that not only offered physical fitness and nutrition education but also cognitive behavioral therapy.
"We have to help kids change their behavior and teach them a better and more responsible way," Yuhasz said. "Food addiction is not much different than drug or alcohol addiction."
Louie's Kids continued to evolve. With the support of Principal Dirk Bedford, Yuhasz started an after-school program at Mitchell Elementary School in Charleston, a program that lasted for seven years.
Now, for Louie's Kids, it's all about the family, whether it's training for the Cooper River Bridge Run, the Floppin' Flounder on Sullivan's Island or the James Island Connector Run – or shopping for healthy food.
"This is no longer the kid approach only," Yuhasz said. "We have our amazing licensed counselor, Margaret Taylor, assess each parent who reaches out for help. The parents get the training, y get the grocery store tour and they get the "pantry raid," where one of our volunteer dietitians go to a home and literally help them replace the crap with real, affordable food."
And, as a reward for their hard work, kids who show progress will be eligible to earn spots at summer camp or in the 2016 Big Chef Little Chef program, where they will work with some of the Lowcountry's most accomplished culinary artists.
"Weight loss has to be slow and steady," Yuhasz said. "12-year-olds can't do this on their own. They have to have engaged parents."
To learn more, visit www.louieskids.org.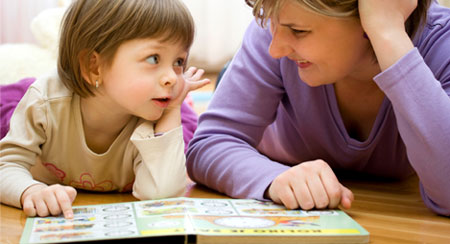 Dr. Jane Charles
Solving an Autism Dilemma
By Brian Sherman
Dr. Jane Charles, a pediatrician in the Division of Developmental Behavioral Pediatrics at the Medical University of South Carolina, knew that children under the age of 3 who were showing signs of autism were trapped in a Catch-22 of sorts: Before they could receive intensive therapy, they had to be diagnosed with autism. But the waiting list for the necessary test was so long that by the time it was determined that they actually were autistic, they had passed their third birthday and had to move on to a different waiting list before they could be treated.
She didn't give up. Working with an "Act Early Team" comprised of parents, psychologists, the state Autism Society and departments of Education and Health and Human Services and other stakeholders, she helped pass state legislation that allows youngsters to take advantage of South Carolina's early intervention program, BabyNet South Carolina, based on the results of the Screening Tool for Autism in Toddlers (STAT).
"This tool is not diagnostic but screening and it's pretty accurate," Dr. Charles explained. "You don't need a lot of training to use it. Now, you get the STAT and start with Early Intensive Behavior Intervention (EIBI). You're on the waiting list for the ADOS, but you're getting services while you're on the waiting list."
The ADOS (Autism Diagnostic Observation Schedule) test takes around four hours, and few people in South Carolina are trained to administer it. That's why, according to Dr. Charles, kids must wait six months or more to take the test.
"What was happening was that by the time kids were diagnosed with autism, they had aged out of early intensive services. That was a big problem. Then they had to go on another waiting list for therapy," she said.
Dr. Charles, a pediatrician for almost 25 years, said children with autism display delayed language skills and poor eye contact. They are withdrawn and don't answer to their name, and they don't point to things they want. She said the ADOS test can be done at 18 months of age or younger, but she added that 30 percent of kids with autism developed normally until 20 to 24 months, then regressed.
She said "a very small number" of children take the STAT test and are eligible for services, then later become ineligible after taking the ADOS test.
"Maybe the STAT was inaccurate or the child made progress and no longer met the criteria for autism. A child can make so much progress that he or she no longer meets the criteria for autism. That's not uncommon," she pointed out.