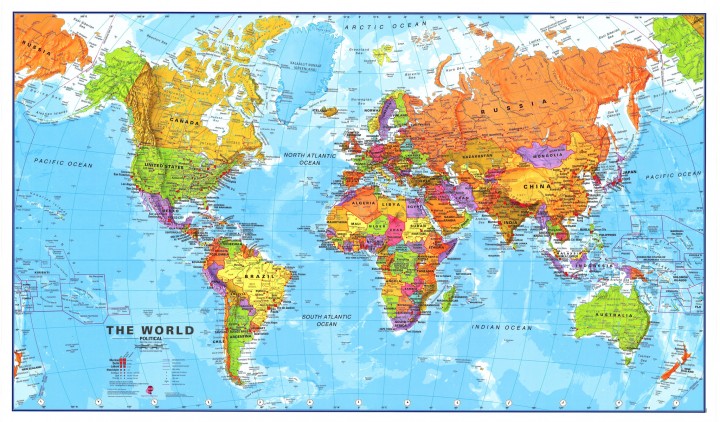 What makes Mount Pleasant and the rest of the Charleston so attractive to people from across the United States – from the lovely climate to the friendly residents – also draws folks from around the globe. At the grocery store or on the playground, it is common to hear different languages being spoken. The international influence on the local dining scene is apparent with restaurants specializing in everything from Asian to French to Mexican to Italian.
According to the most recent data from the U.S. Census Bureau, the estimated number of foreign-born persons living in Mount Pleasant from 2009 to 2013 was 4.3 percent – approximately 3,220 of 74,885, the 2013 estimate of the town's total population.
Some come for a job, some come for a relationship, but those who stay find it easy to embrace the Southern hospitality and natural beauty and opportunities the area offers.
THE FRENCH CONNECTION
When Philippe Pain met his wife in Paris in 1977, he said, "It was just like in the movies." He was a Parisian art student and volleyball player. She was an American student. He was 22 when he moved to the United States and worked as a chef and caterer across the Northeast.
In March 1995, Philippe was working in New Hampshire when he visited Charleston for the first time. He was so taken with the gorgeous weather and the beaches that several months after the trip, he quit his job and moved to South Carolina.
He stayed with a friend who lived in Mount Pleasant, then rented a house several doors down and eventually bought a home in the same neighborhood.
"I love it," he said of the place he has lived in for 20 years, "because it is so close to everything, like Shem Creek and shops, and I like to ride my bike a lot."
Tall, trim and friendly, Philippe, now 60, is bespeckled with distinguished silverish hair. He owned a catering company called The French Connection for many years in Mount Pleasant and currently works at Trader Joe's.
"I'm their wine guy," he said.
He believes in the importance of civic involvement and participating in elections.
"You have to be involved in local politics because it affects every part of your life," he pointed out.
Meanwhile, the communications director for the town of Mount Pleasant, Martine Wolfe-Smith, also grew up in a small town in the South of France. She said that the town's website, www.tompsc.com, can be translated into seven languages through Google Translator. She also cited language-based courses at Trident Tech as a resource for learning or improving communication.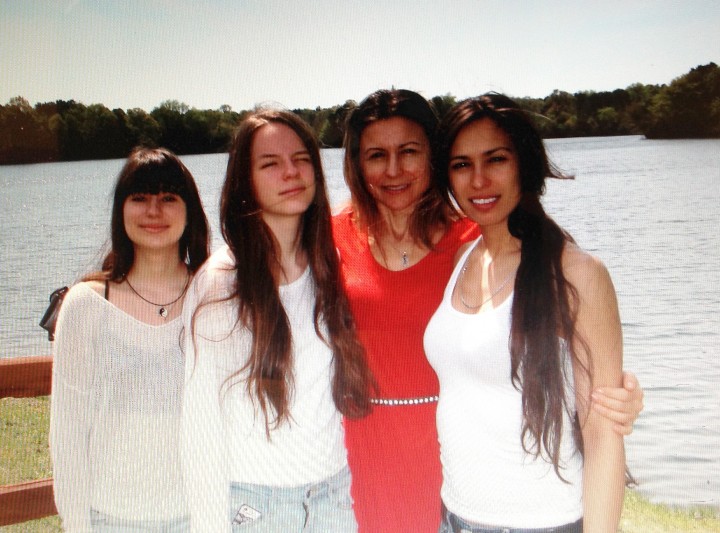 FROM RUSSIA WITH LOVE
Tamara Palmer wears a small, light brown jacket over a collared white shirt and slender black pants. Her chic outfit doesn't seem to fit her roots – the small Ukrainian farm village where she grew up. Tamara, 50, is animated and flashes her big smile often. She described her hometown as "flat; lots of gardens and farm animals; cold in the wintertime."
In 1986, her home was only four miles from Chernobyl when the nuclear plant suffered a meltdown. Her daughter, Inna, was only 4 months old at the time. In 1996, her daughter started experiencing skin problems, and Tamara came to the United States to seek treatment at a hospital in Pittsburgh. She thought the visit would only be temporary, but she decided to stay and make a new life in the United States.
She remarried, had two daughters, and her husband's job brought her family to Mount Pleasant, as fate would have it, on Sept. 11, 2001.
"We didn't know what was happening because all our televisions were packed up," Tamara recalled.
Although much has changed for her – and for her adopted country – since that time, Tamara has worked hard to make a life for herself and her family. Today, her oldest, Inna Lebedin, works in Charleston as a graphic designer. Her teenage daughters – Ariel Miller, 17, and Emily Miller, 15 – attend Wando High School.
It's no surprise that someone who speaks Russian, Ukrainian and English values the importance of good communication. She believes that "communication is a big part of and a key to success in life, whether succeeding in business or personal relationships."
Tamara said, "I like Charleston because it makes me feel like I am home through friendly people and culture. It's a little melting pot that I like."
A BRAZILIAN IN THE LOWCOUNTRY
The beauty and allure of Karin Saner's native city, Rio de Janiero, still remain close her heart, but today this Brazilian is pleased to call Mount Pleasant home.
A true international woman, Karin's father was German and her mother Chilean, and this culturally diverse background comes in handy at her job as the front desk agent at The Vendue Hotel in downtown Charleston.
"I love to meet and interact with people all over the world," Karin said. "My perspective will always offer advantages because I consider myself a true citizen of the world."
Her experience in the hospitality industry started when she was 18 as an international flight attendant for the German airline Lufthansa. She was working as a hostess at an internationally renowned restaurant in New York City when she met her American husband, Paul J. Saner. He is a chef, currently working at the Morgan Creek Grill on the Isle of Palms. They lived in St. Croix, in the U.S. Virgin Islands, where their son, Patson Mann Saner, was born, until they moved to Mount Pleasant in 2007.
Karin admits that when she arrived in the area, it was hard to find a job in her field, and she felt discouraged at first. But she added, "Now I am so grateful to have been faced with this challenge and am happy – very happy – to say that now I realize, understand and humbly accept that it takes time to part of this very oh-so Southern city."
"Wherever I go, I carry the German way of professionalism plus an added bonus of Brazilian resourcefulness, creativity and genuine love of life in all its aspects," Karin said.
Even though she speaks five languages – Portuguese, Spanish, German, French and English – Karin revealed that communication can still be a struggle, especially mastering the nuances of English words that are spelled different but sound the same. But she said language is also a constant source of humor in her family.
"Are you kidding me?" she joked. "My husband and son keep having the best laughs of their lives making me say words and laughing about my pronunciation!"
She said the best part about living in Mount Pleasant is "the safe, friendly and efficient town feeling."
By Pamela Brownstein.