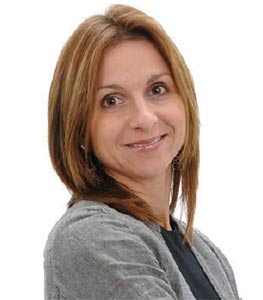 When Anja Stief moved to the United States from Germany in 1997 as a nanny, she had never dreamed of starting a career in catering. Her husband, however, a graduate of Johnson & Wales University, formerly located in Charleston and known for its culinary arts program, had fallen in love with the Holy City during his days at the university and wanted to expand his Atlanta catering business to the Lowcountry. "He had the food background, so I took over the business portion," Anja said of their business, Dish and Design Catering. "I started handling everything on the other side of catering: working with clients, event planning, accounting and more."
In the 16 years they have owned and operated Dish and Design, the business has grown and evolved to what it is today.
"We started out as a corporate caterer, which has always been the bread and butter of our business," Anja said. "Eventually the relationships we built grew our private business market. People who enjoyed our corporate options started asking us to provide catering for their personal events."
Based on relationships and word-of-mouth, Dish and Design has become a trusted caterer, serving at graduations, weddings, baby showers and anniversaries. While they have a variety of menus for corporate events and all occasions, they are also flexible enough to customize a spread for any palate and budget.
With no formal training in culinary arts or event planning, Anja credited her success in the industry to her German heritage and growing up in a large family.
"My German upbringing has never hurt me here," she said. "We hold ourselves to a high standard, where a family setting and local, fresh food is important. Having grown up in a big family, planning parties and events has been part of my life forever."
With two young children, Anja has always felt it is important to teach healthy eating habits early in life. After consulting with other parents and administrators, she started a school lunch program called Food For Thought, which caters quality lunches for local children.
"It takes a lot of time to plan, prepare and pack a healthy lunch for your children," Anja said. "We take care of that for you and offer nutritious lunches using fresh ingredients – local wherever possible – that are kid-friendly."
Food for Thought prepares meals that are peanut free, disclosing other common allergens and offering several gluten-free options. Parents can pre-order the meals online, choosing either one entrée and two sides or an à la carte selection. The meals are prepared each day at Dish and Design and delivered to schools in a reusable transport box to promote sustainability. To support the community that supports them, Food for Thought gives back to the community through education and charitable initiatives.
"Believe in yourself, and give 150 percent every time. Ultimately it's your relationships and a high-quality product that make you successful," Anja suggested to those interested in starting their own business. "Use your resources and build business relationships that last. Much of our business comes from repeat customers. This is my home, this is my market and it is my business to know my clients as friends and neighbors."
By Anne Toole