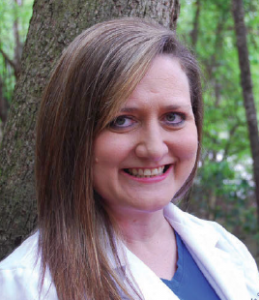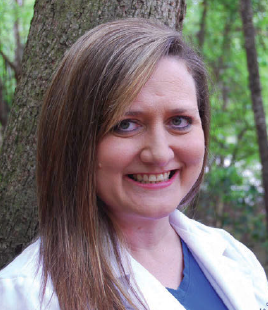 At a young age, Dr. Leslie Steele knew she wanted to become a veterinarian and worked hard to follow her dream. The Alabama native received her bachelor's degree in Microbiology before attending Auburn University's College of Veterinary Medicine, where she met her husband, who was two years ahead of her in the program.
After Dr. Steele graduated with honors in 1994, the couple moved to the Lowcountry, where she opened and for nine years operated The Charleston Cat Clinic in downtown Charleston.
"David and I had always wanted to start a practice together," Dr. Steele said. "So we opened Advanced Animal Care in Mount Pleasant in 2001."
The veterinary practice specializes in dogs and cats, offering services including wellness visits, vaccinations, cardiology, oncology, diagnostics and more. For surgeries, Steele uses a carbon dioxide laser for routine procedures, which causes less swelling and bleeding and offers a faster recovery time than surgery with a traditional metal scalpel.
"Another service we offer is behavioral management," she said. "A large majority of pets who are turned in to animal shelters are given up for behavioral reasons. We help address issues like housebreaking, separation anxiety and obedience to improve the quality of life between pets and  their families so that these animals don't find themselves in a shelter."
As a veterinarian, Dr. Steele finds inspiration through her work. As a pet owner herself, she knows that pets truly become part of the family. In addition to her two daughters, she has two dogs and four cats.
"I love seeing people who love their pets," she said. "We see ourselves as the 'other pediatrician.' Pets often times are like people's children, and we're here to care for them at all stages of life."
The road has not always been easy as a business owner.
"Opening a business is a struggle for those who go to school to study science," Dr. Steele explained. "For veterinarians, dentists and more, we worked hard in science classes and didn't focus on business education."
Dr. Steele and her husband were lucky to have a friend who works for the South Carolina Small Business Administration, a group that offers pro bono advice to small business owners. If she could go back, she said she would have taken business training courses in college.
Dr. Steele's passion for helping animals has not waned in her years of practice, and she is in the process of developing a 501c3 to help animals in the East Cooper area.
"This program will provide emergency and basic medical care for pets that belong to people who no longer have the means or ability to care for them," she said.
The program will serve low-income families, the elderly and people who cannot get to or afford veterinary care for their pets. It also will offer and strongly encourage spaying and neutering of pets.
As Dr. Steele continues living out her calling as a veterinarian, the impact she and her husband are making on animals and their families in the East Cooper community reaches an even broader level.
By Anne Toole