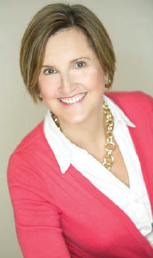 For Dr. Roberta Gardner, orthodontics is a practice of fulfillment beyond the techniques of dentistry. Seeing the smiles on patients who have just had their braces removed sums up the reason why she hasn't tired of her career.
Following her years of education at the University of South Carolina and the Medical University of South Carolina, and a residency at the University of Tennessee, Dr. Gardner first practiced in Myrtle Beach for five years. She then relocated to Mount Pleasant, and, in 2000, she began work with the practice that is now Gardner Orthodontics.
Dr. Gardner is now the longest practicing orthodontist in Mount Pleasant. She relates to patients while perfecting smiles, which positively suits her personality.
"I love to fix things, I love to work with my hands and I'm detail oriented," Dr. Gardner explained. "But at the same time, I love working with people, and it ends up being a rewarding career when you see people that have never smiled actually wanting to smile."
As a mother two girls, Dr. Gardner can relate to children who come into the office. Her compassionate and down-to-earth nature ease the process of what might seem like an intimidating dental procedure.
"I feel blessed to be able to perfect people's smiles, and, more importantly, allow them to feel great about themselves," Dr. Gardner reflected. "The biggest reward is when I see people get their braces off. It's just a great feeling."
By Helen Harris