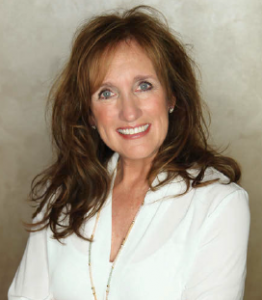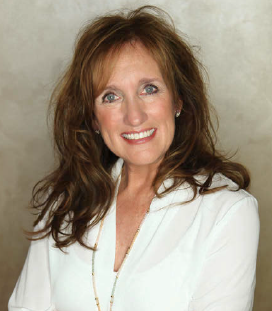 For Gina Schrimer, owning and operating an insurance agency is second nature. She is CEO of Schirmer Insurance Group LLC, located at 1312 Bowman Road in Mount Pleasant.
Originally from Greenville, South Carolina, Gina comes from a family insurance background that exceeds 62 years, beginning with her grandfather, Gene Adams, a 40-year Nationwide Insurance agent. A high school file clerk and receptionist in the insurance office, she said with satisfaction, "The summer job was always secure."
In 1983, after graduating from Winthrop University with a degree in Foreign Politics and a minor in Spanish, Gina married Mount Pleasant native Sam Schirmer.
"My grandfather and my grandmother baited Sam just enough to spark his interest in insurance and encouraged him to interview with Nationwide, and that was the beginning of our Lowcountry insurance life together," she said.
After five years in commercial banking and real estate, she worked privately doing interior design and renovation projects while assisting her husband with building and growing Sam Schirmer Nationwide Insurance Agency – and setting about raising a family.
"The three children added the icing to the cake, bringing major joy and consistent activity to our lives," she said.
Gina has engaged in every aspect of parenting, from teaching academics to coaching sports. She also acted as Booster Club president, PTA president and board member for the Charleston Collegiate School for a number of years.
In 2009, when the couple's youngest child started high school, Gina returned to the insurance business full-time and with vigor. She began the foundation work to open an independent insurance agency, and, in 2011, partnered with her oldest son, Sass Schirmer, to open the doors of Schirmer Insurance Group.
As a graduate of the University of Alabama, and having gone through the devastating tornado of 2011, Sass Schirmer expressed an interest in the insurance industry.
"When he returned home after assisting with several weeks of the recovery in Tuscaloosa, he mentioned how much he had truly enjoyed helping people," Gina remembered. "Over those few weeks, he realized that the insurance business would certainly allow him to do just that. Our hope is that, after college and a little experience on their own, our daughter and other son will find their way and decide to join us for this family affair."
Schirmer Insurance Group focuses on the individual insurance needs of its clients and finds solid solutions based on the planned, as well as the unexpected. The agency offers a variety of carrier options and a full line of insurance products. They gladly share their knowledge of personal and commercial property insurance guidelines within the coastal region.
"All of us always have room for improvement and should embrace the change that life places before us," said Gina. "Business development allows me to evaluate those changes, develop a plan of action and put that plan into motion. I thoroughly enjoy the gratification I get from interacting with our clients and our carrier partners and engaging with our dynamic team of insurance professionals. And I take great pride in creating and developing. I do my very best to stay focused on motivation and enthusiasm, and I let my faith do a lot of the work."
By John Torsiello