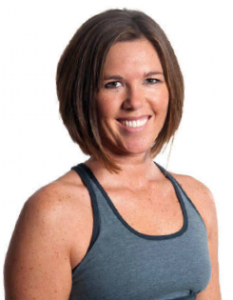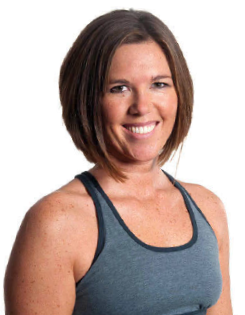 Hannah Hipps didn't know much about tanning or the tanning business before opening Sun Station Tanning Studios with husband Bryan in 2006. He already owned a small airbrush tanning business when he floated the idea of opening a full-service, high-end tanning salon in Mount Pleasant. Hannah said yes.
"Fast forward to to eight years later. We have four locations," she said.
Hannah and Bryan now own two locations in Mount Pleasant, one in West Ashley and one in North Charleston and plan to open up a fifth location in Goose Creek later this year. Every store opening has been an adventure.
"We built this business from the ground up," said Hannah.
Hannah knows that they wouldn't be successful without a strong management team to help.
"I would not be where I am without them," she said. "They have grown with me and are a huge part in our success."
Bryan mainly offers support behind the scenes, while Hannah is the face of the business. She spends time in all four locations every week, where she loves interacting with her customers.
Being a hands-on owner was important to Hannah as they grew and had to decide how they wanted to portray themselves as a business. Most of all, she thinks customers should feel comfortable when they walk through the doors.
"I don't want it to feel like a corporation. I want it to feel professional but homey," she explained.
Sun Station Tanning Studios offers tanning beds, spray tans and all the tanning accouterments.
"Whoever wants to get color, we can get them color," said Hannah.
Tanning memberships give customers the best deals and rewards programs, including cash back every month that they can use in the store.
As Hannah has learned about the business of tanning, she's also learned about the benefits, too. She teaches yoga and stresses the importance of wellness in her own life.
"I feel that by adding tanning into my wellness program, I get the Vitamin D that I need. I feel good. I feel healthier," she stated.
She especially recommends tanning for people who want to get color in a safe, controlled environment before they leave for vacation.
The team at Sun Station Tanning Studios works hard to be part of the community by supporting other local businesses and charities. In the past few years, they have collected clothes for Lowcountry Orphan Relief and donated to Habitat for Humanity. They've also taken part in Cinderella Day through Seacoast Church, a program where young girls in need can "shop" for donated dresses, shoes and accessories to get ready for their prom. All four Sun Station Tanning Studios locations accept donations for the Cinderella Day program.
Hannah advised women in business to be clear on what they want.
"I'm big on keeping it real," she said. "You have to do something that resonates with you. You have to believe in it to be successful."
She also said that you have to put in the effort because "it's not going to happen on its own."
And that effort doesn't stop. Hannah said she loves working in a fun industry that allows her to be creative.
"Every day I'm working on the business, finding ways to make it better and easier. As a business owner, you have got to shift and change constantly," she pointed out.
By Erin Danly