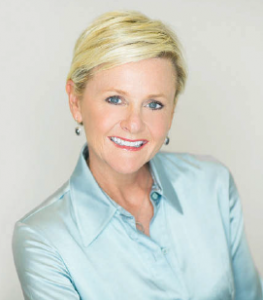 Having spent decades vacationing in the Lowcountry, Ohio native Kim Powell felt something surprising was missing from one of the most popular travel destinations in the world: a luxury day spa.
"My husband is from Beaufort, and I have fallen in love with the whole Charleston area. My mom, sister and I do a lot of resort spa travel, and I was disappointed that there weren't any true luxury day spas that offer 'resort style' amenities," she said.
When a Woodhouse Day Spa opened in her hometown, it piqued her interest concerning what could be done to fill that void in Charleston.
"I was blown away by the level of professional management and commitment to service," Kim said. "I flew to their headquarters in Texas to learn more and was impressed with the team."
And she became the regional developer for the Southeast.
Already an owner of Summit Industrial Flooring, which she and her husband launched 25 years ago, the Powells opened their Southeast branch here in 2013 and relocated to Mount Pleasant this past June.
"I am developing 12 Woodhouse Spas across the Southeast, with Mount Pleasant being my flagship location," she said. "My goal is to own six and act as a mentor to owners of the other six – basically, I would help shepherd these owners through the franchise process and act as a liaison."
Kim's Mount Pleasant location, which opened in late April on Johnnie Dodds Boulevard, is the largest Woodhouse Day Spa in the country. It offers separate VIP, women's and men's relaxation rooms, as well as "social" rooms to accommodate bridal parties, businesses and more.
"Our business model is meant for Lowcountry residents. We are your luxury resort spa without the resort or the resort prices," she explained. "Since Charleston is a top travel destination, we have enough room to accommodate visitors as well."
While owning a line of luxury spas sounds like a great way to unwind while running an industrial flooring business, Kim is not slowing down. She and her son plan to launch an app called Small World this summer.
"It is a social app that lets you know if someone you know through a first- or second-degree connection is nearby," Kim said. "Say you had a long layover in an airport; this app will tell you that your mother's childhood friend you have never met is in the same proximity. You could privately message her and even meet her if she responds. It's a way to connect with people."
Through all of her business endeavors, Kim finds inspiration by providing services that help other people, being a mentor and collaborating with others to create successful businesses. She is impressed by the Charleston business community and the thriving tech scene in the digital corridor.
"I love all of the energy and creativity you can find in Charleston," she said.
As for success tips for any women out there who dream of becoming entrepreneurs, Kim stressed to know your numbers.
"Business is all about metrics," Kim said. "Not analyzing costs, your customers or what they buy and why can be your biggest mistake, myself included."
Kim also relies on the acronym, PEP: Passion, Enthusiasm and Persistence.
"When you're passionate about something, the world seems to start aligning for it. And you have to have that enthusiasm and persistence to make it a reality," she said.
By Anne Toole