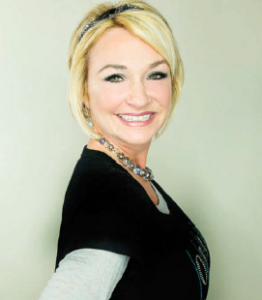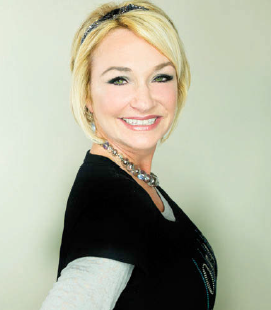 Success comes from hard work, life balance and the willingness to invest in others. Michele Hensel has committed to live out these positive attributes by creating something more than just a local business.
At a young age, Michele saw that achievement didn't come easy. She watched her father as he struggled in the working world and wanted more for himself and his family. He eventually took a chance and decided to open his own restaurant. Those were amazing years for Michele. She witnessed her father build his dream, and, after many years of hard work, that dream became a financial success. This experience provided the foundation for how Michele runs her business today.
Knowing that she wanted to pursue something within the medical field and help others, the Georgia native's first career path was to become a Registered Cardiovascular Invasive Specialist. At the time, there were relatively few of these specialists trained to assist cardiologists, and the technical aspect of the position appealed to her. She graduated from the Georgia Heart Institute and took her first job as a newly minted RCIS in Charlotte, North Carolina. But Michele wanted to use her creativity as well.
"I started a gift basket business on the side after I made a few Valentine's Day baskets and they were a hit around the hospital; people wanted more," she remembered.
Michele started creating gifts for other occasions as well – holiday and thank you baskets soon followed the Valentine batch, and eventually she found herself running a thriving gift business.
"Although I never had a background in marketing – never went to school for it – I've always understood the importance of selling myself," she mused. "No one is going to sell your talent but you. You have to show people what you have to offer and believe in it."
In 2002, while still working in the cardiac cath lab, Michele took a travel assignment with Memorial Hospital in Savannah, Georgia, and, while visiting a friend in Charleston, met her husband, Dr. Jack Hensel. For three years, the couple lived between Savannah and Charleston because they were engrossed in their separate careers. Jack was starting Lowcountry Plastic Surgery Center in Mount Pleasant and Michele was busy with her work in Savannah.
In 2004, Michele and Jack were married, and Michele eventually launched her current business, Lowcountry Beauty and Wellness Spa, where she has helped transform patients from where they are to where they want to be. Every day she is in the business of changing lives. Because of her hard work, her use of cutting edge services and her efforts to create an atmosphere of comfort, the patients of Lowcountry Beauty and Wellness Spa continue to rave about their experiences.
Michele continues to be inspired by her father's example; she is creating a lasting legacy for her community, family and children.
"Being a woman who runs her own business, I fully believe that women can have it all – career and family," she said. "We just have to understand how to divide our time and create a level of balance. My motto is to surround myself with those who are wise, believe wholeheartedly in what I do, love my family with every beat of my heart and work every day at creating something that will give others a new perspective in their own lives."
By Denise K. James