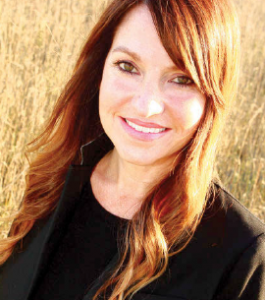 "Southern hospitality really means a lot to me," said Susan Martin Stox-Yamashita, owner of salon and day spa Stox & Co. "I am Southern and I take it very seriously."
For Susan and her team, that means offering unparalleled customer service to everyone who walks through the door.
"We really go above and beyond to make sure every guest is taken care of, that they're happy and all their needs are met," she said.
That's not just lip service; Susan has a personal reason for wanting to make all of her customers look and feel their best. Her mother was diagnosed with cancer at the age of 45, and Susan saw the toll it took on her as she went through treatment and lost her hair.
"My mom struggled for five years," said Susan. "I saw how good it can feel to be a little pampered, feel good about yourself and come into a place where you can relax, where everyone cares about you and what you're going through."
She and her team run Stox & Co. with that commitment to great service in mind.
Stox & Co. offers hair care, nail care, facials, massages, bridal services, airbrush tanning, waxing and more, plus has a variety of products including Aveda and Eminence Organic Skin Care.
"We provide beauty and wellness services all in one place," said Susan. "Our focus is beauty and wellness from the inside out."
Originally from Georgetown, Susan already had her cosmetology license by the time she graduated from high school and left for college.
"It's something I've always been interested in," she said.
After college, she worked in a salon and grew her clientele. Not content to stick with what she knew, Susan got involved in the movie business and worked as an apprentice under award-winning special effects makeup artist Jeff Goodwin. She worked in front of and behind the camera, gaining an actress credit on an episode of "Dawson's Creek" and working as a makeup artist on such films as "Radio," "A Walk to Remember" and "White Men Can't Dance."
In 1992, Susan opened her first location of Stox & Co. in Murrells Inlet, South Carolina. Over the past 23 years, she's opened three more locations, including a second one in Mingo at Litchfield Beach, one in Litchfield Golf Resort and at The Boulevard in Mount Pleasant.
The Coleman Boulevard location celebrated its one-year anniversary on April 23, and Susan couldn't be prouder.
"It's been a lot of hard work, and I couldn't have done it without a great team," she commented.
Susan said she's open to even more expansion in the future, but only if she and her team can continue to maintain a high level of service.
Susan splits her time between Litchfield Beach and Mount Pleasant and is involved in both communities. She's a member of the Preservation Society of Charleston, the Charleston Convention & Visitors Bureau and Lowcountry Local First and is a Friend of Brookgreen Gardens in Murrells Inlet. Stox & Co. supports several organizations, including Camp Happy Days, the Leukemia & Lymphoma Society and the American Heart Association.
Susan has advice for other women on business and on life: "Do something you love, and do it because you love it. Find the thing you feel very passionate about and pursue it. You will be successful."